Apple unveils $3,500 AR/VR headset, biggest product launch in nearly a decade (updated)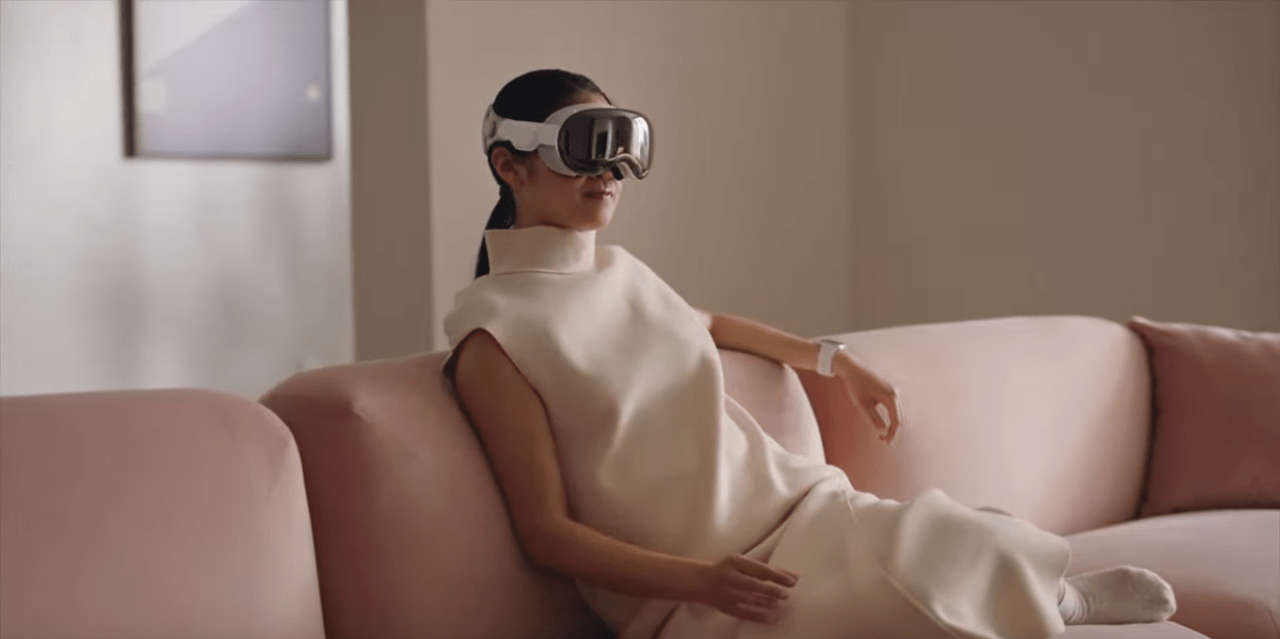 Updated: Apple (NASDAQ:AAPL) unveiled its ballyhooed mixed-reality headset at its annual Worldwide Developers Conference Monday, marking its biggest entry into a new product area in nearly a decade.
In the Apple-traditional "Just one more thing" moment of the end of the presentation, CEO Tim Cook introduced the Apple Vision Pro.
"This is a day that's been years in the making," Cook said. "One that I've really been looking forward to. I believe that augmented reality is a profound technology. Blending digital content with the real world can unlock experiences like nothing we've ever seen. So today I'm excited to announce an entirely new AR platform with a revolutionary new product."
Similar to Apple's other major product lines, the new device would usher in a new era, Cook said: "Apple Vision Pro will introduce us to spatial computing."
The news marks the most significant new product line for Apple since the Apple Watch first emerged in 2014. It came late in a WWDC presentation that CEO Tim Cook had teased would include a cavalcade of new announcements.
Unlike rival devices like the Meta Quest (META), Apple's device doesn't use dual joystick accessories, but instead relies on hand tracking -- with the user gesturing in midair to control the interface.
Updated: As expected, the new device aims for the super-premium end of the burgeoning market, priced at $3,499 and available early next year at stores and Apple's website. Like many Apple products, it's built from glass, aluminum and carbon fiber. It's meant to blend uses between virtual reality and augmented reality, with an array of sensors and cameras working through a single piece of up-front optical glass acting as a large lens.
A specialized chip, the R1, helps the device's M2 chip process input from 12 cameras, five sensors, and six microphones. As for its heavy power needs, the company says the device gets two hours of use with an externally connected battery (so that the battery weight isn't on the user's head).
Disney (DIS) CEO Bob Iger showed up to add more star power to the release, saying Disney+ (with what looks like extra environmental features and enhancements) would be available on the device on day one.
At the conclusion of the event just after 3 p.m. ET, with the pricing news fully revealed, Apple stock (AAPL) had pulled off an earlier record high to drop 1%. Intel (INTC) had fallen 4.3% after Apple used the event to debut powerful new processors. Unity Software (U) jumped 11.7% after coming up in the presentation, with Unity apps running natively on the device.
In the early going, Apple execs raced through a number of hardware and software releases.
MacBooks: The company rolled out a bigger 15-inch version of its MacBook Air. The company had rolled out a revamped 13-inch version of the lightweight laptop at last year's WWDC, and had planned at that time to introduce a larger version but postponed it.
The 15-inch MacBook Air is based on Apple's own M2 silicon (not the newer M3 chip) and features a liquid Retina display at 15.3 inches; it starts at $1,299 ($1,199 for Education). It's orderable today and available next week, Apple said.
The 13-inch MacBook Air stays in the lineup at $1,099 (down $100) and the 13-inch Air with M1 stays in at $999.
Macs: The company introduced the Mac Studio with the new M2 Ultra chip, a machine targeted at video producers and 3D artists with a graphical processing unit up to 76 cores. The computer is six times faster than the most powerful Intel-based iMac, the company said.
The Mac Pro will come with M2 Ultra and a hefty 192 GB of RAM.
The new chips "join our other processors to give our users the most powerful and capable lineup of pro products that Apple has ever offered," said senior VP of Hardware Engineering John Ternus. "This completes the transition to Apple silicon which has completely transformed the desktop and laptop experience, and we're just getting started."
Operating systems: The company announced iOS 17, which will bring changes to some key user interfaces with iPhones -- notably phone, FaceTime and messages, senior VP of Software Engineering Craig Federighi said.
It's also upgrading AirDrop sharing to include NameDrop, for trading contact information with another iPhone or Apple Watch, and to easily transfer photos and shared music by bringing devices into close proximity.
A new "StandBy" feature turns an idle iPhone into something of a smart display, offering up contextual information like clocks, sports scores in a highly visible interface.
As for iPadOS 17, the newest iteration of its tablet operating system, the company is upgrading information widgets (for more direct action) and the tablet's lock screen.
In the new MacOS Sonoma release, the OS adds new pinnable widgets as well as screensavers similar to Apple TV. It adds gaming power as well as enhanced videoconferencing (along with a number of the updates mentioned for iOS and iPadOS). It also includes an iteration of the company's latest Safari browser.
AirPods: Apple says it has significantly enhanced the earbuds' flexibility in dealing with ambient environmental noise when taking calls, for example.
TVOS: Apple is bringing its FaceTime videoconferencing to Apple TV, allowing callers to tap the biggest screen in their home.
Developing story ...