Cleveland Research downgrades Thermo, Waters, Agilent to neutral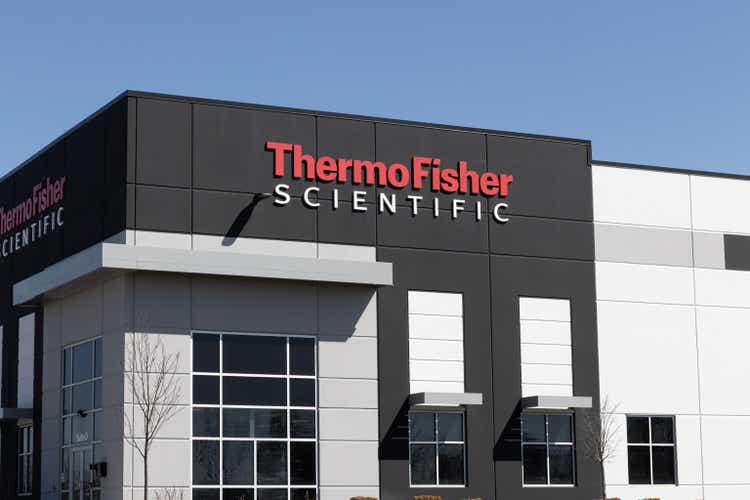 Cleveland Research said it was downgrading life sciences toolmakers Thermo Fisher Scientific (NYSE:TMO), Waters (NYSE:WAT), Agilent (NYSE:A) and Mettler-Toledo (NYSE:MTD) to neutral over concerns about slowing demand in the pharmaceutical and Chinese sectors.
In a note, Cleveland Research said channel feedback has indicated that "pharma cost actions and budget caution" have resulted in lower-than-expected Q2 sales and heightened concerns about the outlook for the second half of 2023 and 2024.
It added that it has heard of more examples of discounting since mid-Q2, with its contacts concerned that "price realization may not be as strong in 2H23 as previously forecast."
The research firm added that its contacts are also seeing softer demand and increased competition in the Chinese market, which they believe may put pressure on organic growth forecasts for the remainder of 2023.
More on life sciences toolmakers: