Packaging Corp. results lift IP, WRK, AMCR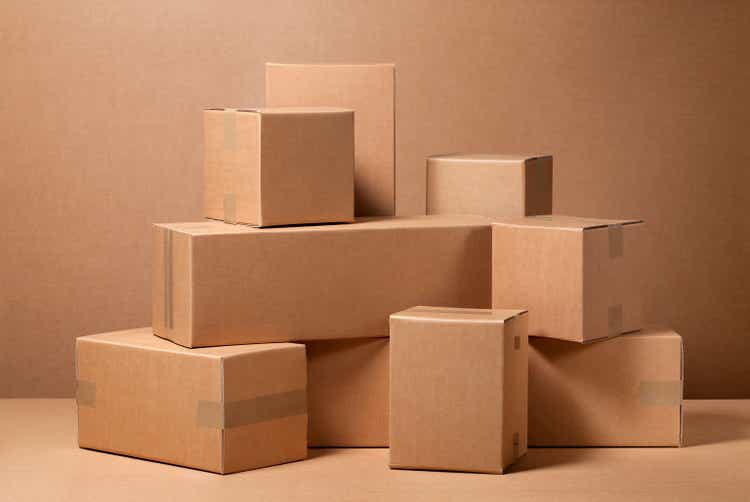 Packaging Corporation of America's (NYSE:PKG) earnings report helped lift peers higher in Tuesday trading.
PKG rose 10%, International Paper Company (IP) was up 4.1%, and WestRock Company (WRK) increased 4.7% on Tuesday afternoon.
The Lake Forest-based company said it expects packaging shipments to improve in the third quarter compared to the second quarter and seasonally stronger volume for paper on back-to-school shipments. For the second quarter, adjusted earnings of $2.31 a share beat the average estimate of $1.99 a share.
"The results were $0.35 above the second quarter guidance of $1.96 per share, primarily due to lower operating costs resulting from efficiency and usage initiatives and lower freight and logistics expenses," Chief Executive Officer Mark Kowlzan said in an earnings call.
Packaging Corp. (PKG) also noted lower volumes in packaging and paper, higher depreciation expenses and higher other converting costs.
It's not all good news
Bank of America Global Research said it maintained a Neutral rating on the shares given the proximity to the firm's price objective and the sluggish box volume backdrop. BofA analysts have a $138 PO on the stock, which is currently trading around $152.
Additionally, the firm cited "the likelihood that prior containerboard price declines lead to 3Q and out-period estimates that are closer to our forecasts and below the Street."
IP reports earnings on July 27, followed by WRK in August.
Shares of PKG have three Strong Buys from Wall Street analysts, four Holds, two Sells and two Strong Sells.
Shares of PKG are up 6% over the past 12 months.
More on PKG: