U.S. Steel explores strategic alternatives after rejecting Cleveland-Cliffs offer (update)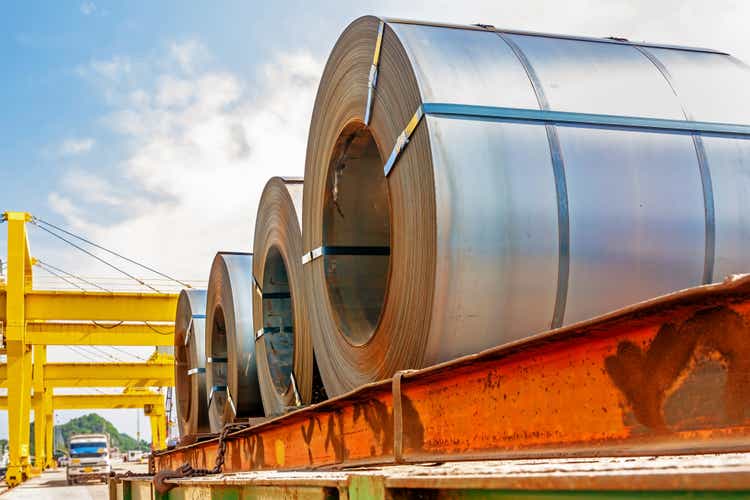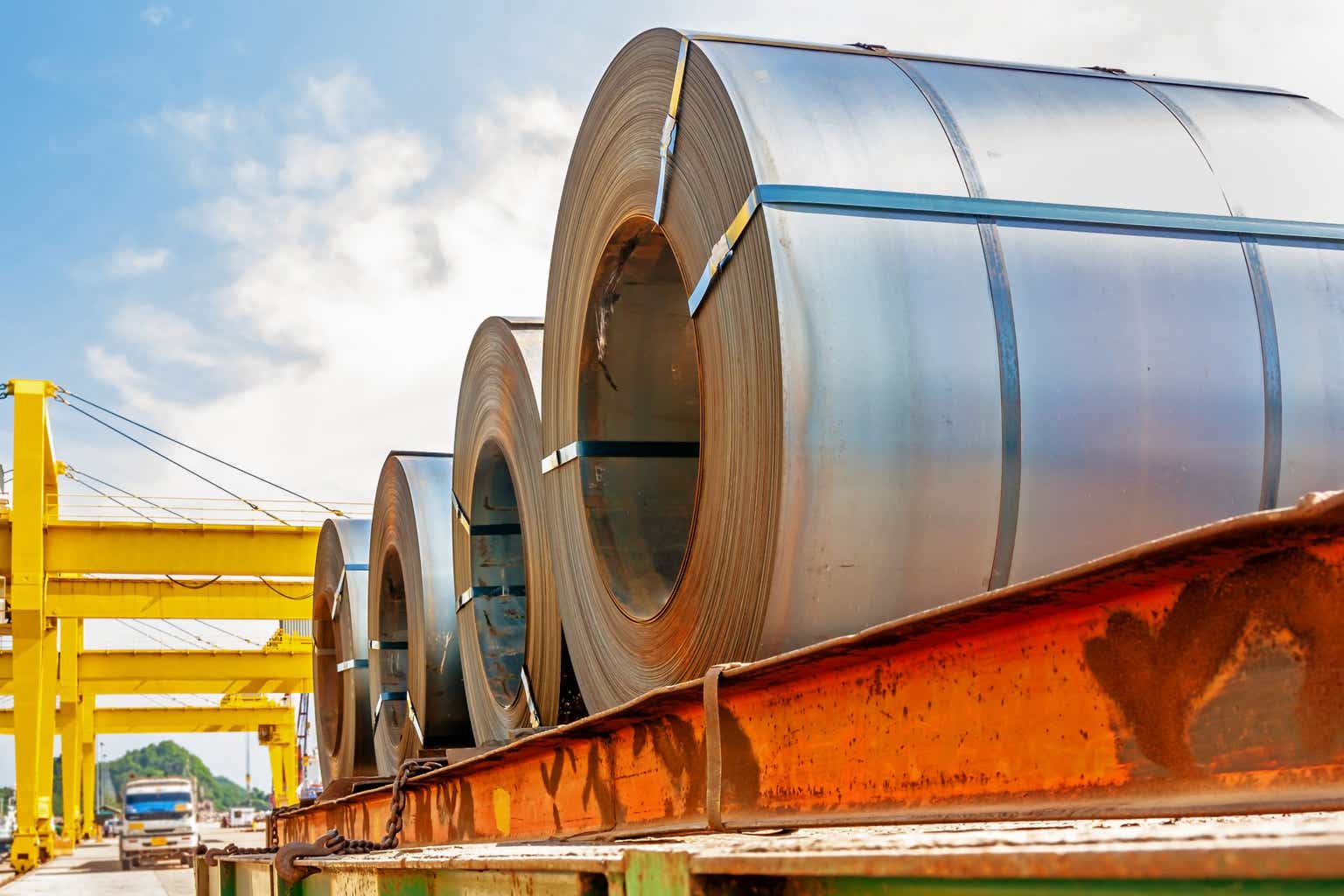 Update 9:40pm: Adds U.S Steel confirming Cleveland-Cliffs offer.
U.S. Steel (NYSE:X) said it started a formal review process after rejecting a $7.25 billion cash and stock takeover offer from Cleveland-Cliffs (NYSE:CLF).
Cleveland-Cliffs (CLF) said it made an offer to U.S. Steel's board on July 28 consisting of $17.50 in cash and 1.023 shares of Cliffs stock, according to statement on Sunday. The offer, which as of the close of Friday values U.S. Steel at $32.53 per share, represents a 43% premium to U.S. Steel's (X) closing price on Friday. The bid was rejected as being "unreasonable" by U.S. Steel's board on Sunday.
U.S. Steel (X) said it began a review process after receiving multiple offers that ranged from the acquisition of certain production assets to proposals for the entire company, according to a statement on Sunday.
U.S. Steel (X) announced after Cleveland-Cliffs (CLF) revealed its bid publicly on Sunday that it invited Cliffs to participate in its review process, according to a statement Sunday night.
U.S. Steel also said it was unable to properly evaluate the proposal from Cleveland-Cliffs because the company refused to engage in the "necessary and customary" process to assess valuation and certainty unless U. S. Steel agreed to the economic terms of the proposal in advance.
Cleveland-Cliffs (CLF) said it remains prepared to engage immediately in "substantive discussions" with U.S. Steel to work towards a mutually acceptable definitive agreement and is ready to commit all necessary resources to finalize documentation. A combined Clifffs and U.S. Steel (X) is expected to generate synergies of about $500 million.
The United Steelworkers union affirmed in writing to Cliffs (CLF) that it endorses the transaction and will not exercise this right. The USW has also stated that it will not endorse anyone other than Cliffs for a transaction, according to the Cliffs statement.
"U. S. Steel's Board and management team are committed to maximizing value for our stockholders, and to that end, we have commenced a comprehensive and thorough review of strategic alternatives," David B. Burritt, U. S. Steel's CEO said in the statement on Sunday earlier. "This decision follows the Company receiving multiple unsolicited proposals that ranged from the acquisition of certain production assets to consideration for the whole Company. The Board is taking a measured approach to considering these proposals, including seeking more information in order to evaluate proposals that are preliminary and subject to ongoing due diligence and review."
There's no deadline or definitive timetable set for completion of the strategic alternatives review. U.S. Steel (X) said there can be no assurance that the result will result in the company pursuing a transaction or any other strategic outcome.
U.S. Steel (X) has a market cap of $5.1 billion. Its shares have dropped 9.3% this year vs a 26% gain for larger competitor Nucor (NUE) and a 4.7% increase for Steel Dynamics (STLD). Shares of Cleveland-Cliffs, which has a market cap of $7.5billion, have fallen 8.8% this year.
Barclays Capital Inc. and Goldman bSachs & Co. LLC are serving as financial advisors to U. S. Steel (X). Milbank LLP and Wachtell, Lipton, Rosen & Katz are acting as legal advisors.
Moelis & Company LLC, Wells Fargo, J.P. Morgan and UBS are acting as financial advisors to Cliffs (CLF) and Davis Polk & Wardwell LLP is serving as legal counsel.
More on U.S. Steel and Cliffs