Six countries invited to join BRICS, including Saudi Arabia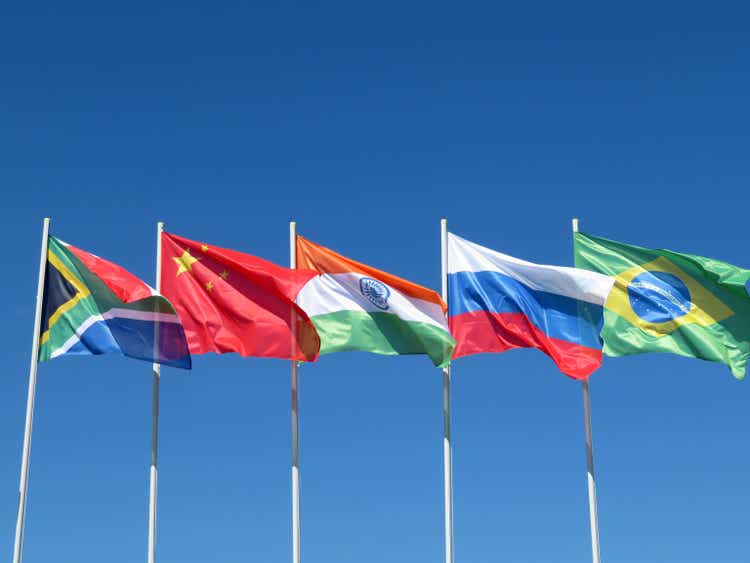 The BRICS group of nations has invited six countries to join next year as the bloc seeks to unseat the West's dominance on the global stage.
The nations invited to join are Saudi Arabia, Iran, Ethiopia, Egypt, Argentina and the United Arab Emirates - three of which are among the top 10 oil producing countries.
These countries have been invited to become members from January 1, 2024, South African President Cyril Ramaphosa said at the BRICS summit in Johannesburg.
"This expansion raises not just economic and geopolitical issues but also institutional ones, including implications for a G20 that has been struggling in recent years," said Mohamed El-Erian, chief economic adviser, Allianz.
Brazilian President Luiz Inácio Lula da Silva said the new members will raise BRICS' share in the global GDP to 37% from the current 32%, on a purchasing power parity basis.
BRICS has left the door open for future expansion as over 40 countries have expressed interest in joining the bloc.
"They are focused on balancing and maintaining ties with multiple powers, and are not picking sides," said Anna Jacobs, senior analyst, International Crisis Group.
The expansion, which is the first since South Africa joined the grouping in 2010, marks a major victory for Russia and China, which are advocating for a new world order that would see BRICS become a geopolitical rival to G7 and level the global playing field.
A major area of concern is BRICS looking to reduce its dependence on the U.S. dollar (DXY). "News of this faster expansion – especially among the oil exporters – clearly adds some momentum to the de-dollarization debate," said ING economists.
However, Indian Oil and Gas Minister Hardeep Singh Puri told CNBC that the idea of de-dollarization is still far away.
More on BRICS