Strong sales of Huawei Mate 60 in China could impact iPhone, BofA says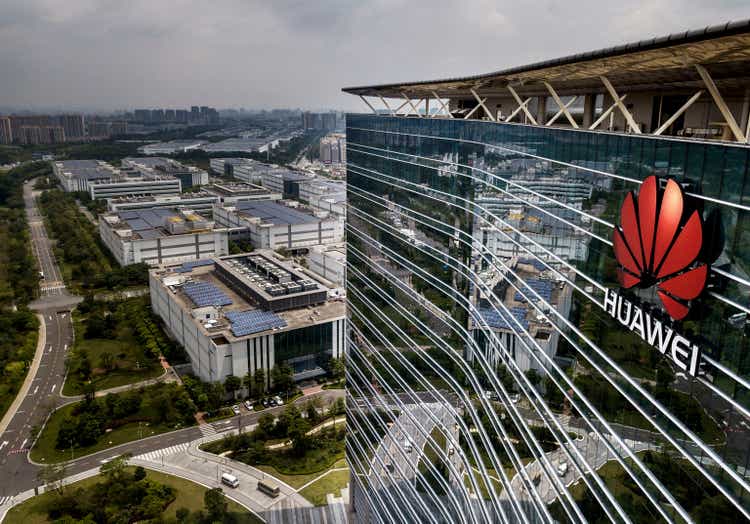 Late last month, Chinese tech company Huawei surprisingly announced a new flagship smartphone, the Mate 60 and Mate Pro, which incorporates an in-house chip that looks to perform at 5G speeds.
While the new phone and new chip may be seen as blow to the Biden Administration's efforts to curb the Chinese semiconductor industry, it could also have an impact on Apple (NASDAQ:AAPL) if it's a success.
Bank of America analyst Wamsi Mohan, who has a neutral rating and $210 price target on Apple (AAPL), said the new Mate 60 could pose an opportunity for Huawei to regain market share if it's able to supply and scale the homegrown Kirin 9000S chip.
"If Huawei has the capability to supply and scale its home-grown Kirin 9000S, we see the Mate series phone as an opportunity for Huawei to increase its shipments and regain its market share, potentially posing downside risk to iPhone sales, especially in the Asia Pacific," Mohan wrote in an investor note.
Mohan estimated that for every 1M iPhones sold, Apple (AAPL) sees a roughly 1 cent per share impact. If Huawei were to gain back the 10M units it lost to Apple in China, that could impact earnings by roughly 11 cents per share in fiscal 2024.
Since the sanctions began, Huawei has lost roughly 30M units in China to Apple, which Mohan said could result in an impact of 34 cents per share to the U.S. tech giant.