Fed can 'proceed carefully' with next rate move after recent data - Waller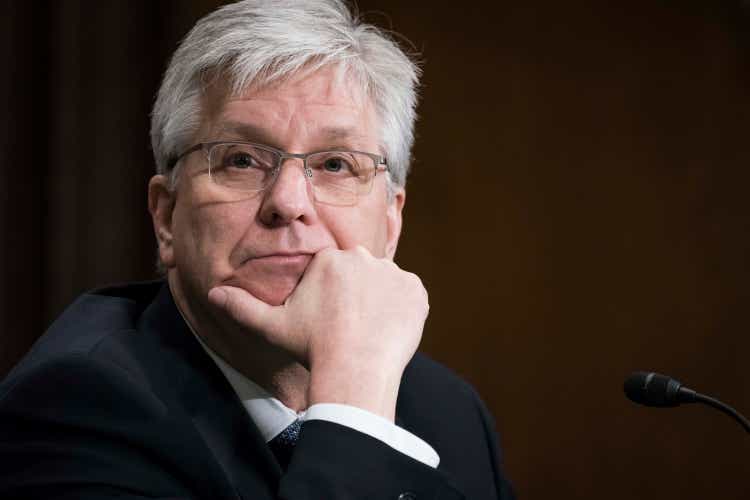 Federal Reserve Governor Christopher Waller said last week's strong economic data will buy the central bank some time as it mulls whether further interest rate hikes are needed, given that the economy is slowing down as intended.
"That was a hell of a good week of data we got last week, and the key thing is it's going to allow us to proceed carefully," he told CNBC. "We can just sit there, wait for the data, see if things continue."
Waller was referring to last week's nonfarm payrolls report, which showed that 187K jobs were added in August, exceeding the 170K expected. Jobless rate rose 3.8% while average hourly earnings increased just 0.2%.
Meanwhile, PCE inflation - the Fed's preferred inflation gauge - rose less than expected in July and the number of job openings unexpectedly fell.
While the progress so far has been encouraging, Waller said the Fed can afford to keep rates higher for longer and it is key to "see whether this low inflation is a trend or if it was just an outlier."
When asked if rate hikes can stop, Waller said that depends on data. "I want to be very careful about saying we've kind of done the job on inflation until we see a couple of months continuing along this trajectory."
Markets are widely expecting the Fed to maintain its benchmark lending rate this month, but Fed Funds futures are pricing in a 42.7% chance of a hike at the October 31 - November 1 meeting, according to the CME FedWatch Tool.
More from Fed speakers