Apple slips as China reportedly orders government agencies to stop using iPhones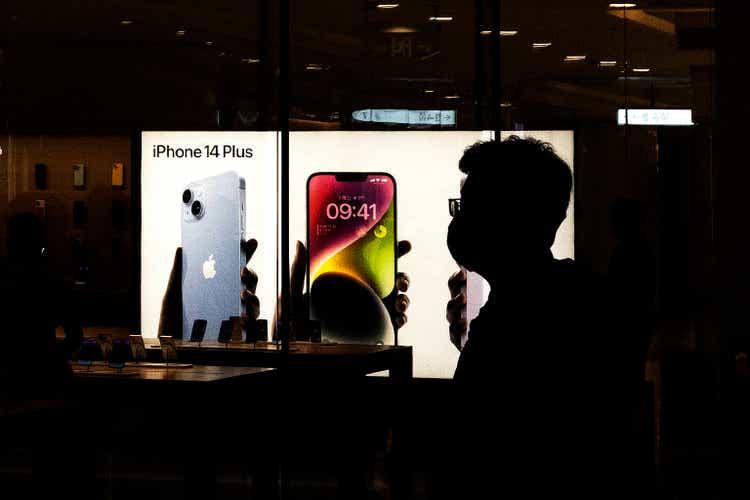 The Chinese government has reportedly told government agencies to stop using Apple (NASDAQ:AAPL) iPhones and other foreign electronic devices at work, the latest sign in the ongoing dispute between the U.S. and China.
Staff of the government agencies were told in workplace chat groups or meetings to stop using the devices, The Wall Street Journal reported, citing people familiar with the matter.
The news outlet added that it is not clear how wide the orders were distributed, but similar messages were mentioned at certain government regulators.
The Chinese government has restricted the use of some agencies using iPhones for work, but the directive looks to have been widened and sends a signal that it will be enforced, the news outlet explained.
Apple (AAPL) shares fell more than 3% in mid-market trading on Wednesday.
According to its most recent quarterly results, Apple (AAPL) generated $15.75B in revenue from Greater China. Of the nine months ended July 1, Greater China accounted for $57.48B in revenue for Apple.
Cupertino, California-based Apple (AAPL) did not immediately respond to a request for comment from Seeking Alpha.
The move could be seen as a retaliation by the Chinese government as the U.S. government has banned the use of certain Chinese products and services by government agencies in recent years, including TikTok and Huawei.
In May, Montana became the first U.S. state to ban TikTok for private citizens, with the law set to go into effect next year.
The U.S. has also imposed export curbs on semiconductor and semiconductor equipment sales to China (with Japan and the Netherlands following), all in the name of national security.
In July, the influential Semiconductor Industry Association trade group - whose members include Intel (INTC), AMD (AMD), Nvidia (NVDA) and more - said it asked the Biden Administration to eschew further restrictions on semiconductor sales to China.