Fed will need to keep rates 'restrictive' for 'some time', Boston Fed's Collins says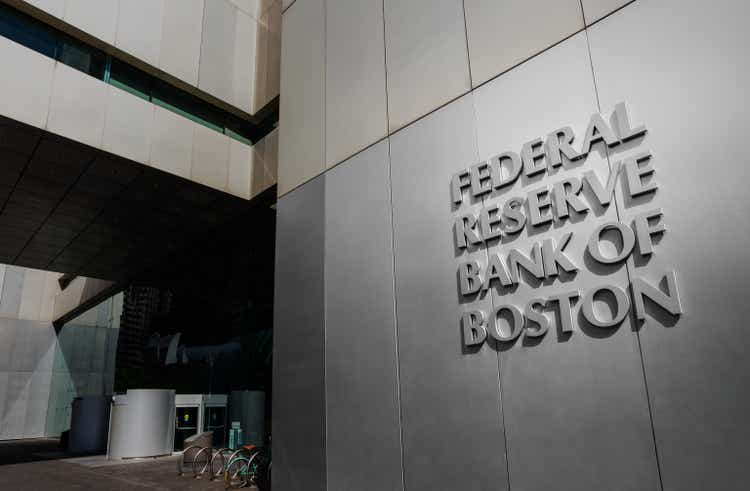 Inflation has cooled from the peak of last summer, but it's too soon to declare that inflation is on a sustained path back to the Federal Reserve's 2% target, Boston Fed President Susan Collins said on Wednesday, according to prepared text for a speech at the New England Council.
As such, she expects the Fed will need to hold rates at restrictive levels "for some time".
"And while we may be near, or even at, the peak for policy rates, further tightening could be warranted, depending on the incoming data," she said.
Overall, Collins urges policymakers to exercise patience to provide the time needed to "separate 'signal' from 'noise' as we assess available data; and to balance risks, as the effects of tighter policy continue to work through the economy."
Policy tightening may be taking longer than usual to achieve its desired effects because it took place against strong business and household fundamentals, Collins said. For example, businesses may have refinanced when interest rates were still very low, "somewhat insulating their investment plans from higher rates." And households, which built up their savings during the pandemic, may need to borrow less than usual.
Still, Collins expects to see slowing growth by the end of 2023 and throughout 2024 as firms' cash levels retreat to prepandemic trends and households' excess savings decline.
And while there has been some evidence of demand easing, demand has continued to outstrip supply overall, she said. Still, she doesn't see a need for a "significant" economic slowdown for the Fed to achieve its 2% inflation goal.
That aligns with her patient, data-dependent approach. "The risk of inflation staying higher for longer must now be weighed against the risk that an overly restrictive stance of monetary policy will lead to a greater slowdown in activity than is needed to restore price stability," she said.