Equity Residential sees Q3 same-store revenue growth on track with guidance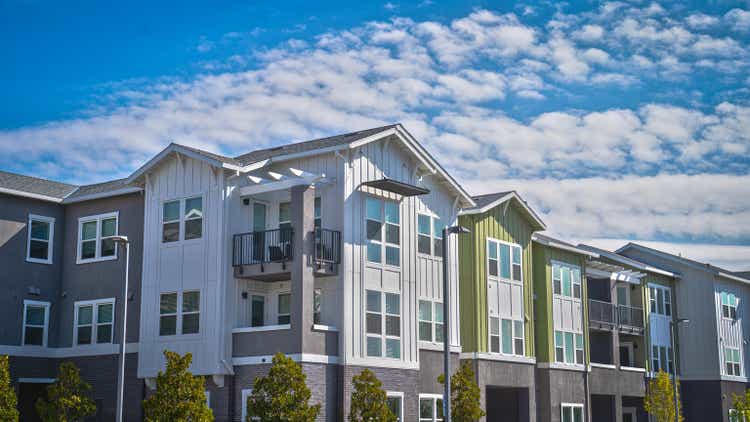 Equity Residential (NYSE:EQR) said on Wednesday that its same-store revenue growth remains on track with the guidance the apartment REIT issued in July.
Consistent with normal demand patterns, rents peaked in early August, and Equity Residential (EQR) expects rents

to moderate for the rest of the year. In July, the REIT said it

expects 2023 same-store revenue

to increase 5.5%-6.25%, unchnanged from its previous guidance.

For Q3 through Aug. 31, the company's same-store residential blended rate increased 3.5%, compared with the 4.3% increase it saw in Q2 2023.
Same-store physical occupancy ticked up to 96.0% in the first two months of Q3 from 95.9% in Q2.
The percentage of residents renewing, on same-store basis, slipped to 53.0% in Q3-to-date from 57.0% in Q2.