Brown-Forman pulls the buyback lever with shares at a 52-week low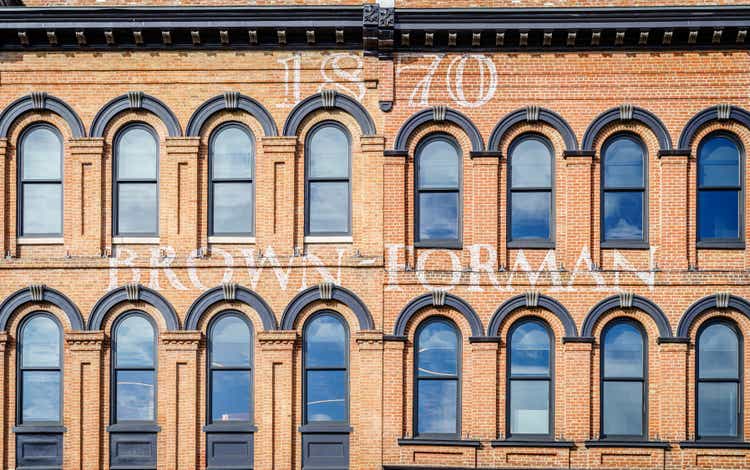 Brown-Forman Corporation (NYSE:BF.A) announced on Monday that its board of directors approved a new $400M share repurchase authorization. The buyback program will begin on October 2 and run through October 1, 2024.
Under the repurchase program, Brown-Forman (BF.A) (NYSE:BF.B) can repurchase Class A and Class B common shares for cash in open market purchases, block transactions, purchases made in accordance with SEC rule 10b5-1. The share repurchase program does not obligate the Louisville-based company to repurchase a minimum number of shares of Class A or Class B common stock, and this share repurchase program may be modified, suspended, or terminated by the company at any time without prior notice.
CEO update: "Brown-Forman is appropriately attentive to today's uncertain market conditions while also confident in the long-term potential for our portfolio of brands. We always strive to deliver leading shareholder returns and believe this buyback authorization provides us the necessary flexibility to repurchase our shares when the market presents the right opportunity."
Shares of Brown-Forman (BF.A) are down almost 13% on a year-to-date basis and closed on Monday less than $0.40 from their 52-week low of $57.19.
More on Brown-Forman, Brown-Forman, etc.