Crypto owners remain committed to bitcoin despite market turmoil, Morning Consult says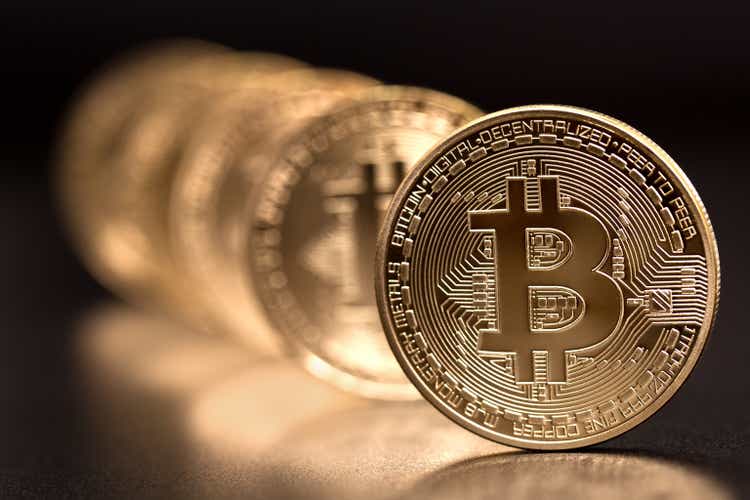 Cryptocurrency investors in the U.S. are still fond of bitcoin (BTC-USD) despite its massive drawdown of around 65% from its November peak amid a broader flight from risk.
"Headlines about institutional investors' liquidating their positions and asset prices tanking may scare the regular retail investor, but once again, crypto owners are proving to be a different kind of risk taker," Morning Consult reported, citing 4.4K respondents of a survey that took place as bitcoin (BTC-USD) fell below $20K on June 18. "Instead of shedding assets, U.S. cryptocurrency owners are buckling down and preparing to hibernate for a crypto winter."
While downbeat crypto-related headlines have been taking the spotlight in recent months, 19% of U.S. adults said they own a crypto, and 14% reported owning only bitcoin (BTC-USD) as of mid-June. Both shares were the same in January, according to Morning Consult.
Still, as the crypto downturn sets in, crypto owners' six-month price predictions for bitcoin (BTC-USD) has dropped to $37,895 in June from $45,732 in May and $49,779 in January, the monthly survey said. Bitcoin (+1.2%) is rising slightly to $19.3K as of shortly before 1:00 p.m. on Friday
Furthermore, consumers are increasingly losing trust in prominent crypto-related firms like Coinbase Global (NASDAQ:COIN), Binance and FTX, as "these companies are too young to have established long-term relationships with consumers (or stores of goodwill) and have yet to sufficiently differentiate themselves from one another," Morning Consult said.
On the transaction front, 28% of bitcoin (BTC-USD) owners said they bought the crypto in the past month, down six percentage points from February, as per the survey. For June, 71% said they intend to buy bitcoin compared with 76% in February.
"Although currently modest, this softened transaction behavior could intensify if inflation and interest rate hikes continue to put downward pressure on bitcoin's price and tap consumers' dwindling discretionary income (leaving them unable to "buy the dip")," Morning Consult warned.
In the cryptoverse, token prices are tanking as liquidity keeps shrinking and financial conditions further deteriorate. The slump in crypto intensified after the collapse of algorithmic stablecoin TerraUST (UST-USD) after it de-pegged from the U.S. dollar, wiping out tens of billions in value. That event was followed by Celsius Network's meltdown after the crypto lender paused all customer withdrawals, swaps and transfers. The fall of crypto-focused hedge fund Three Arrows Capital came shortly thereafter.
Previously, (June 30) Mark Newton, head of Technical Strategy at FSInsight, said bitcoin may bottom in July as weekly and monthly charts signal a possible trend reversal.