Why did SoFi go up today? Strong tech sentiment and a $1B fintech deal
Jan. 09, 2023 4:06 PM ET
SoFi Technologies, Inc. (SOFI)
EEFT, WEX, GDOT, LSPD, RPAY, FOUR, NVEI, UPST, AFRM, FLYW, MQ, BLND
By:

Liz Kiesche,

SA News Editor
24 Comments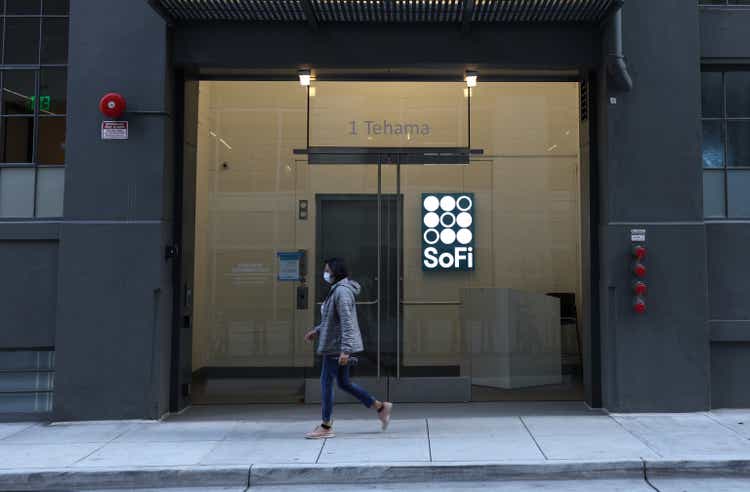 SoFi Technologies (NASDAQ:SOFI) and a raft of other fintech stocks climbed in Monday trading as tech stocks rose the most among S&P 500 industry sectors.
Financial tech names may have received a boost from Nuvei's (NVEI) agreement to acquire payment tech company Paya Holdings (PAYA) for $9.75 per share, a 25% premium to the stock's Jan. 6 closing price.
SoFi (SOFI) gained 4.3% in the session, Upstart Holdings (UPST) rose 3.0%, and Blend Labs (BLND) surged 12%.
The Paya (PAYA)/Nuvei (NVEI) deal should set a floor for smaller cap payment processing companies, said Truist analyst Andrew Jeffrey in a note to clients.
"We consider Repay (RPAY), Green Dot (GDOT), Shift4 (FOUR), Euronet (EEFT), and WEX (WEX) as the greatest potential beneficiaries of this announced transactions as investors consider other potential acquisition targets," Jeffrey said. RPAY gained 5.0%, GDOT slipped 1.1%, FOUR +4.5%, EEFT +0.3%, and WEX, +1.6%.
Other potential small cap acquisition targets could be Lightspeed Commerce (LSPD) +2.5%, Affirm (AFRM) +4.1%, Marqeta (MQ), +3.5%, and Flywire (FLYW), +3.2%, he said.
The Dow, Nasdaq, S&P 500 finished mixed as early follow-up rally faltered