Dell CEO Michael Dell said that disillusionment with netbooks kicks in after about 36 hours. Assuming Dell's right, and he may be, does that mean cheap laptops in the $399 range will trump them?
Speaking at the Churchill Club Tuesday night (Techmeme), Dell said that the appeal of netbooks—they are small and light—wears off after a few hours as users want their bigger screens back. I can attest to Dell's take since I had the exact same reaction and now my daughter has a fine Dell Mini.
But all the people buying netbooks can't be completely disillusioned right? Adrian Kingsley-Hughes notes that it's in Dell's (NASDAQ:DELL) best interest to trash netbooks at least a little since they hit profit margins. That's true, but the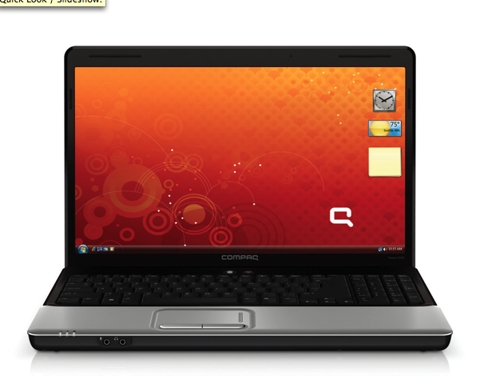 more interesting issue comes when consumers see full-featured, larger screen notebooks that cost about the same as a netbook. Will you go for the 15.6 inch screen for $399 or the Dell Mini 10 that will run you $349?
Christopher Dawson summarizes the conundrum for education IT buyers:
At $399, Compaq's latest inexpensive laptop (right) offering starts looking pretty attractive. When most netbooks are in the $250-$300 range, doesn't it make sense to just get real laptops for those 1:1 programs? How about making sure that teachers have portable computing facilities so they can work from home or roam between student groups with a wireless PC? Is the downward push of prices on "real laptops" going to make netbooks irrelevant where they once appeared to be the answer to sustainable and realistic 1:1 efforts?

Teachers will certainly be asking about these ultra-cheap, full-sized laptops.
You can substitute teachers and IT buyers for consumers and say the same thing. What happens when cheap laptops are stacked up against netbooks? It's quite possible that the cheap laptops win—assuming you're not lugging them everywhere.
And that brings me to the Compaq brand. Hewlett-Packard (NYSE:HPQ) bought Compaq near the beginning of the decade and has kept the brand as a value PC brand. The pitch is that Compaq just gives you the PC you need.
The message—in spite of my shock that Compaq is still around—resonates. Will the "more laptop for your money" line mean the end of netbooks? It's possible, but first consumers would have to stop chasing newfangled form factors with nice colors.