HCP, Inc. (HCP) is a promising income play for dividend investors in the healthcare REIT sector, but only at the right price. The healthcare real estate investment trust faces favorable long-term industry trends, has a strong balance sheet, and covers its dividend with AFFO. That said, though, the REIT's shares do not make an attractive value proposition for long-term dividend investors based on today's stretched valuation. In addition, HCP is at the brink of being overbought, potentially exposing investors to a correction over the short term. An investment in HCP yields 4.7 percent.
HCP - Portfolio Overview
HCP is a healthcare real estate investment trust with large investments in senior housing properties, medical office buildings, life science buildings, hospitals, and other healthcare-related facilities. Senior housing and medical office buildings account for the lion share (61 percent) of HCP's property investments.
Here's a breakdown by property type.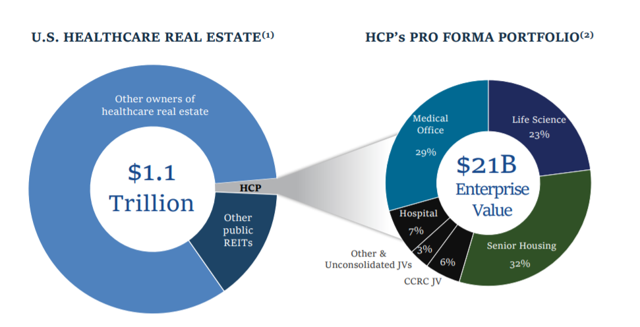 Source: HCP Investor Presentation
HCP benefits from an aging U.S. population and rising healthcare expenditures, especially as it relates to advanced age cohorts (80+). Strong projected growth in U.S. elderly demographics bodes well for HCP's senior housing part of the property portfolio going forward.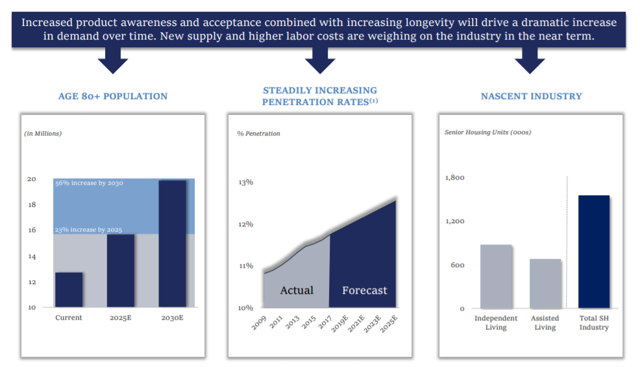 Source: HCP
At the same time, HCP benefits from increasing demand for outpatient care. Patients require easy, cost-effective and efficient visits to healthcare professionals, which is why outpatient revenues (which are directly related to medical office buildings) have steadily risen over the last couple of years.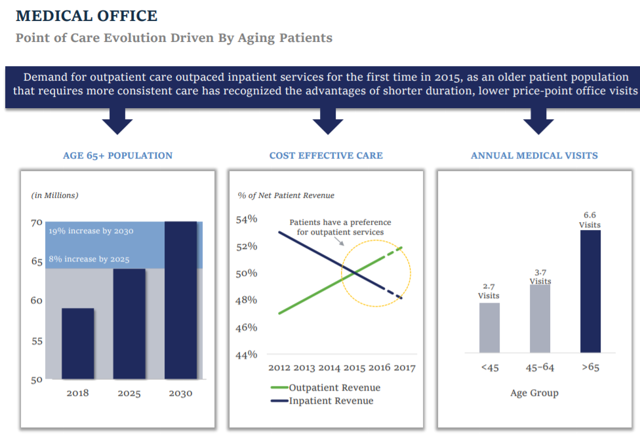 Source: HCP
Balance Sheet Lends Some Downside Protection
HCP has an investment-grade rated balance sheet (BBB+ rating from Standard & Poor's, Baa2 rating from Moody's, and BBB rating from Fitch), which adds a layer of protection to the investment thesis in case the U.S. economy slides into a recession or the healthcare REIT industry heads for a downturn.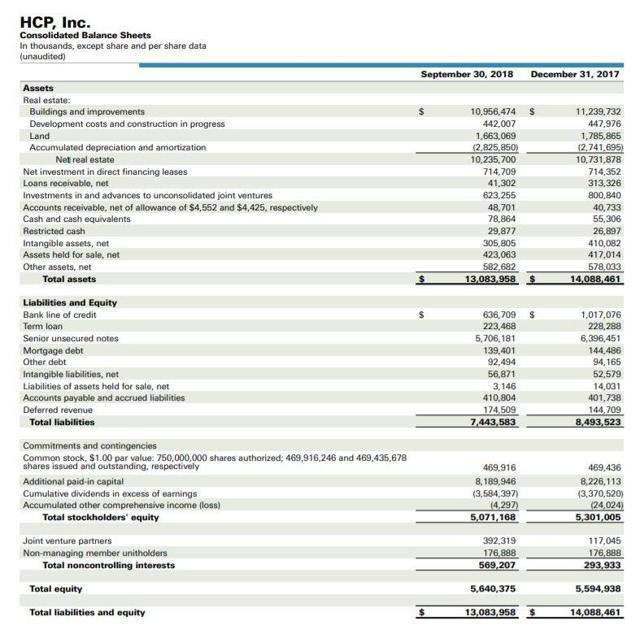 Source: HCP
Solid Distribution Coverage
HCP has consistently covered its dividend payout with adjusted funds from operations in the past which translates into a high margin of dividend safety.
The healthcare real estate investment trust pulled in $0.49/share, on average, in adjusted funds from operations in the last eight quarters which compares against a stable dividend payout of $0.37/share. The implied, average AFFO-payout ratio was just 75.8 percent.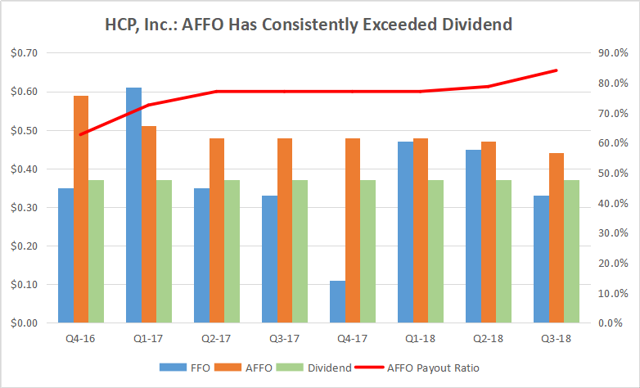 Source: Achilles Research
Though the healthcare REIT could afford a dividend hike, HCP currently does not grow its dividend. HCP pays shareholders a flat $0.37/share cash dividend each quarter for a total 4.74 percent yield.
Valuation
HCP's shares are no longer a bargain. As much as I like the healthcare REIT, shares are likely overvalued at today's price point: HCP's income stream costs investors ~17.8x Q3-2018 run-rate adjusted funds from operations, which is quite a high multiple to pay.
In terms of price-to-book-ratio, HCP is also the most expensive healthcare real estate investment trust in its peer group.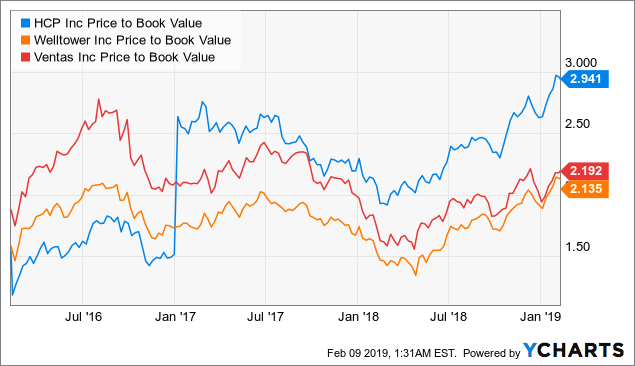 In addition, HCP's shares are at the brink of being overbought, which potentially exposes investors to a correction/profit-taking over the short haul. The Relative Strength Index, or RSI, flashes a value of 66.32, indicating approaching overbought territory. Year-to-date, HCP's share price has risen ~11.9 percent.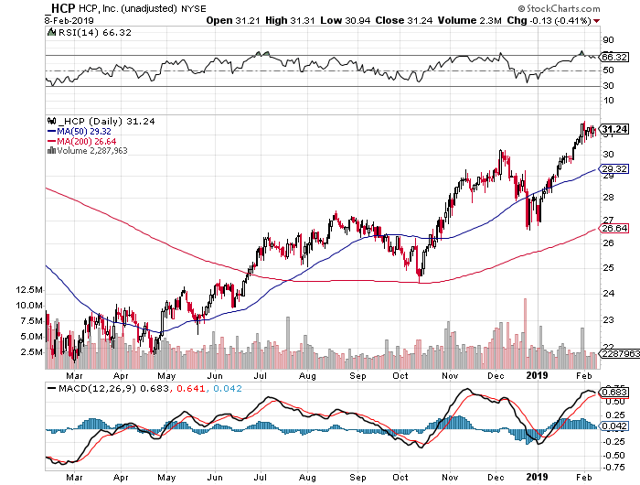 Source: StockCharts
Risk Factors Investors Need To Consider
HCP is vulnerable to a correction and profit-taking after the rebound in January 2019: The healthcare REIT has more than recovered from the December market rout, which exposes investors to considerable downside risks, in my opinion. HCP's multiple is also at risk in case the U.S. economy slides into a recession and/or the REIT's distribution coverage deteriorates. Going forward, investors need to closely monitor the REIT's portfolio quality, financial performance, and dividend coverage.
Your Takeaway
As much as I like HCP's value proposition, long-term, I would have problems recommending the healthcare REIT to (new) income investors after the share price has risen so much in 2019 already. The valuation is stretched - based on both run-rate AFFO and book value - which implies an unfavorable risk/reward ratio. Even though HCP has a promising property portfolio (especially senior housing properties and MOBs), a strong balance sheet, and a rather conservative AFFO-payout ratio, the valuation is just too big a concern for me right now. I'd wait for a drop towards $25 before scooping up some shares.