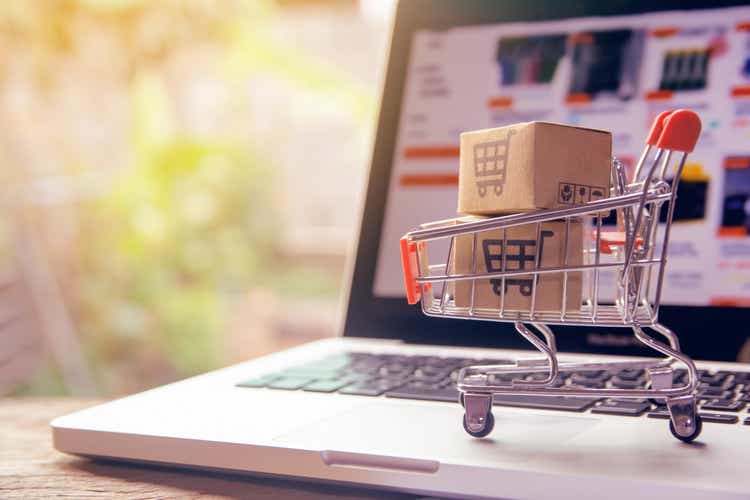 Coupang (NYSE:CPNG) is a Korean company often compared to Amazon (AMZN) given its focus on e-commerce, market places, and quick deliveries. In some ways, it is even more impressive than Amazon as almost 100% of its orders are delivered the same day or faster. However, one important difference is that Coupang does not have an equivalent to Amazon's AWS services, which is the most profitable part of the business. In fact, Coupang utilizes AWS as its cloud infrastructure provider, which we view as a risk.
One area where Coupang does beat Amazon is growth, the company has accelerated its growth and has increased revenue by 4x in only two years. Even more impressive, growth has actually accelerated as the company became bigger.
It has gone from $0.9 billion to $3.8 billion per quarter in only three years, and its growth rate has increased from 78% to 93% during this time.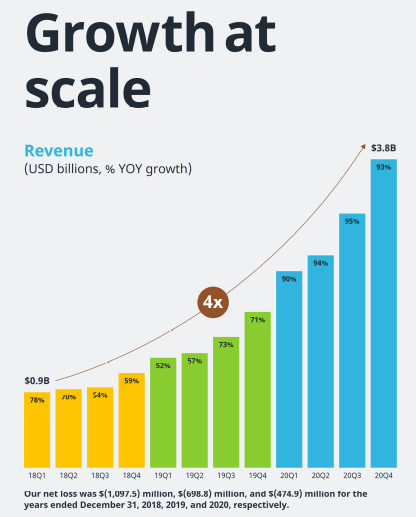 Source: Coupang S-1 filing
With a trailing 12 month ("TTM") revenue of ~12 billion and a market cap of > $60 billion, Coupang is trading at roughly 5x revenues. For comparison, Amazon is trading around 4x revenues, but is growing less quickly. However, as mentioned previously, Amazon has the AWS business which is very profitable and the company's cash cow.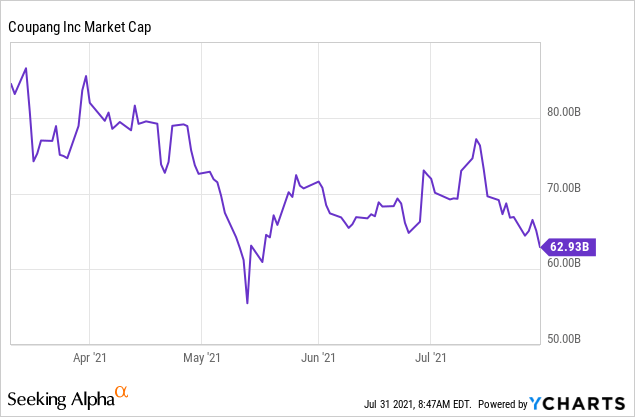 Financials
Looking at Coupang's income statement, it is encouraging to see that it is displaying economies of scale. As revenue has increased in the last two years, losses have reduced from ~$1 billion per year to ~0.5 billion loss per year, and the company became cash flow positive. It looks like the company could become profitable very easily if it decided to decelerate growth investments and focus on profitability, but this goal is probably a few years away. Most investors probably prefer growth at this stage of the company's lifecycle.

Source: Coupang S-1 filing
Cohort Analysis
Analyzing Coupang's customers' behavior, it is interesting to find that individual customers are spending more every year. The average net revenues per active customer have more than doubled from $127 to $254 per year.

Source: Coupang S-1 filing
Looking in more detail, the cohort behavior is very encouraging, with newer customers growing their average spend faster than older ones. Growing both the number of users and increasing the average revenue per user are both key to maintaining fast revenue growth.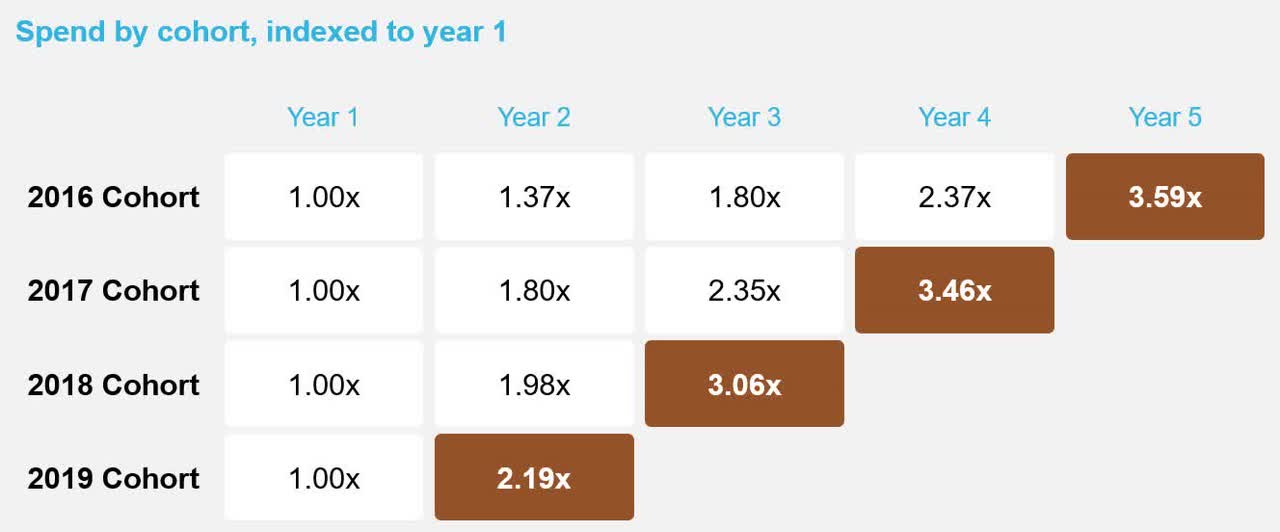 Source: Coupang S-1 filing
We see the same behavior when comparing revenue from existing customers versus new customers, most of the expansion comes from existing customers increasing their spend with Coupang. This is very encouraging and reflects high customer satisfaction with the service.
Source: Coupang S-1 filing
Coupang is definitely expecting the growth to continue given the fact that they are planning on growing their infrastructure by 50% in the coming year.
Boxless Deliveries
One particular e-commerce innovation by Coupang that we particularly like, and wish other e-commerce companies would implement, is their box-less deliveries. During the last earnings call CEO Bom Kim explained the following:
Today, more than 75% of the deliveries we process and ship are box-less in a simple sleeve with no additional cardboard, air cushions or bubble wrap. And we didn't stop there. We asked, can we get rid of all disposable packaging? We introduced eco-bags for Rocket Fresh, which replaces nearly all disposable packaging with completely reusable bags that are picked up by our delivery network for reuse. Today, our trucks that once left full and returned empty are coming back with returns from customers and eco-bags for reuse. We estimate that in Q1 alone, we saved over 8,000 tons or over 15 million pounds of packaging waste due to innovations like box-less delivery and eco-bags.
Reasons to avoid investing
Coupang has yet to prove it can replicate its success in South Korea in other markets.
Even in South Korea, it is currently losing money to gain market share. It remains to be seen if it can raise prices, or achieve economies of scale, in order to be able to post positive earnings.
Shares are trading at a PS ratio of ~5x, which is usually attributed only to software companies, when Coupang even depends on AWS to host its applications.
Conclusion
In many ways, Coupang resembles a young Amazon, focused on providing superb customer experience, quick deliveries, and an ever-expanding assortment of products and services. They are growing at breath-taking speed but might have to go international at some point to continue growing as fast as they have. It remains to be seen if they can replicate the success in Korea in other countries and if they can post positive earnings.