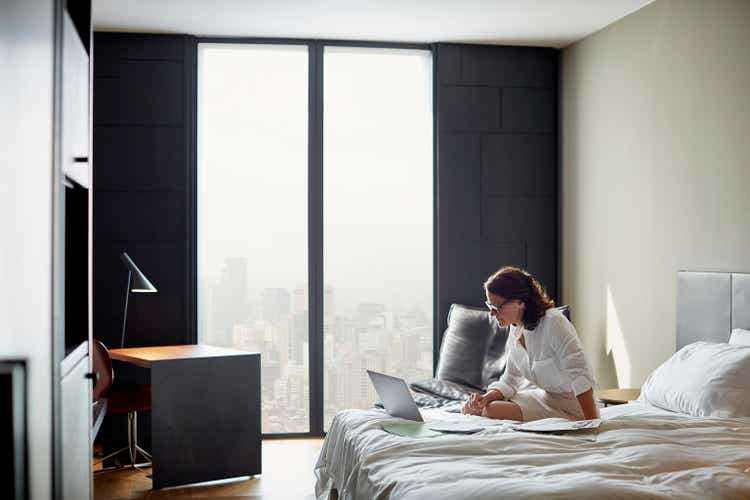 Hyatt Hotels Corporation (NYSE:H) is rebounding after hitting rock bottom in 2020. Its portfolio has better positioning, given its prudent M&As and divestitures. But, liquidity is quite a concern for managing its spending better. This year, the pent-up demand for travel and leisure may put an upsurge in its performance.
The pandemic disruptions remain evident, but I believe the company can get through it. It has more operating capacity and remains ahead of its peers today. Moreover, the stock price is more adherent to fundamentals. The added value of Apple Leisure Group also puts upward pressure on the price movement. Even so, the price remains reasonable with potential undervaluation.
Company Performance
The hotel industry was one of the hard-hit industries as the pandemic hit the globe. Until now, many hoteliers are struggling to cope with the massive changes in the last two years. Hyatt Hotels Corporation was not an exception. Deemed as non-essential, its operations plunged and contracted, leading to massive losses.
Today, it is on its way to recovery and rebound. As the pandemic fear subsides, its expansion appears timely. Its operating revenue of $1.28 billion has a massive year-over-year growth of 197%. Thanks to the pent-up demand for travel and leisure that continues to fuel hotel bookings. Although it is still below pre-pandemic levels, the rebound from 2020 to 2021 is evident today. RevPAR is in an uptrend as 2019 vs 2021 decrease contracts from 37% in January to 9% in April.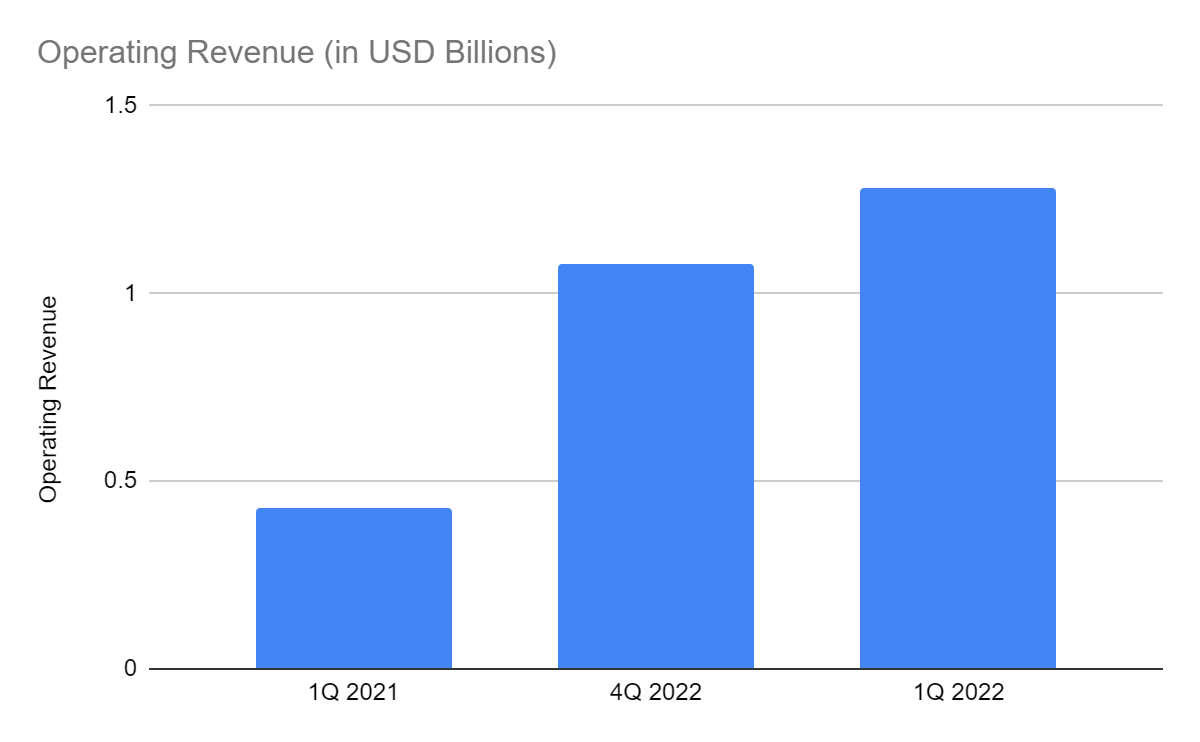 Its prudent M&A and divestitures are other primary growth drivers. Its acquisition of Apple Leisure Group ("ALG") raises its operating capacity. It comprises 26% of the combined operating revenue, speeding up its growth. But what is more noticeable is that the operating revenue of H remains in an uptrend even without ALG. As such, we can see that Hyatt itself is rebounding. With ALG, it has a stronger market positioning amidst the upsurge of travelers.
With regards to its competitors, revenue growth in Hyatt is higher than many of them. But, it still has a long way to go before it can reach Marriott (MAR) and Hilton (HLT). The number of its rooms right now is 286,394. It is way smaller than these giants with over one million rooms. Even so, it now appears to be on the right track, given its most recent acquisition. The number is now 20% higher than in the previous year. Also, its operations are more fruitful with revenue growth of over 100% even without ALG.
Currently, it holds almost 9.6% of the market share, which is a huge increase from 5.3% before. Now that there is more market demand, more growth opportunities are present. With its expanding market presence, it may cater to more customers. Amidst inflationary pressures, it may set prices to offset expenses while remaining affordable.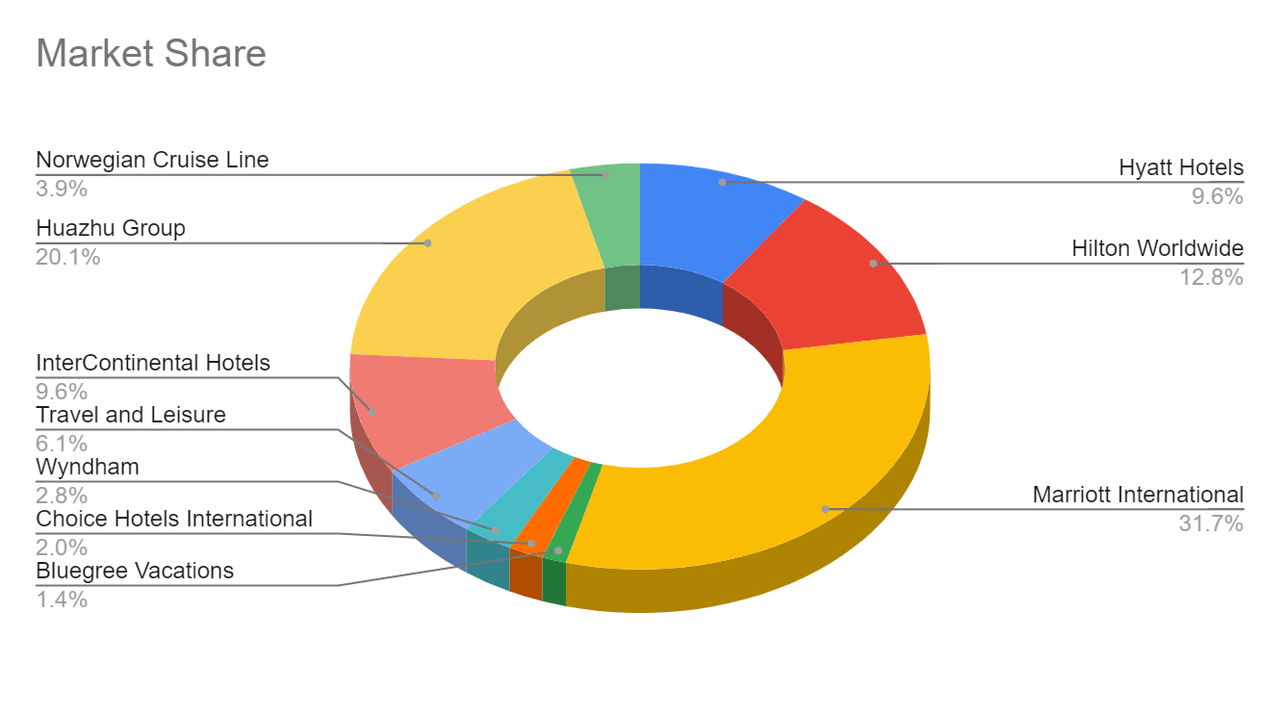 But, it has to enhance its efficiency, which is lagging behind its peers. For instance, its O&L segment comprises 5% of its rooms. While the percentage appears small, it remains higher than many of its peers. It comprises a substantial portion of the operating revenue. So, it also comprises a part of the operating costs and expenses. Its margin expands by 25%, but it remains low to offset the rising costs and expenses. It is no wonder that the operating margin of Hyatt of 0.02 is not as impressive as its peers. It must understand that there are better opportunities in the franchise and managed segments.
Fortunately, the company is geared toward a fee-based business model. It appears more promising, given the demand associated with it. Although it still lags behind its peers, its transition is a step toward a more viable business.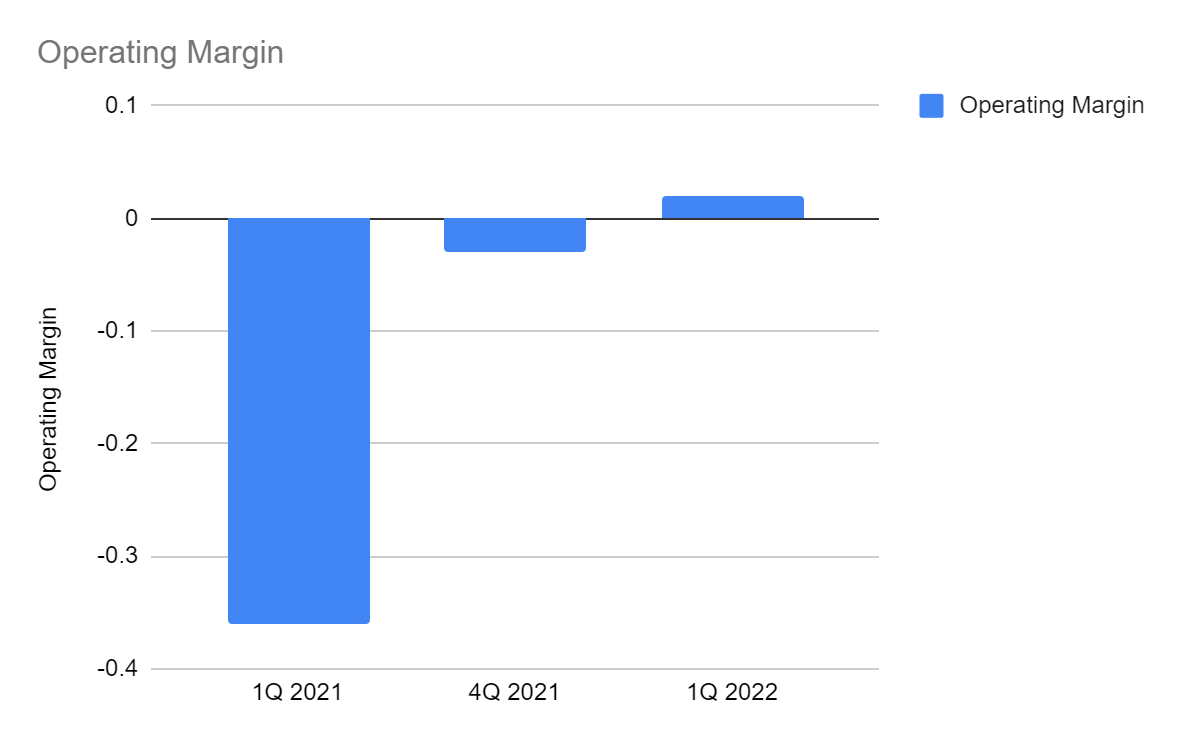 Potential Growth Avenues and Potholes
As the pandemic fear ebbs away, borders are reopening. It allows hotels to operate with fewer restrictions. As such, they may maximize their capacity as more lenient policies allow leisure travel. In a recent survey, 80% of Americans expressed their excitement for leisure traveling. Over 50% said they felt the U.S. was getting close to normal. It is no surprise that over 50% of Americans are planning to travel this summer.
Travel also booms for business purposes. In another survey, business travel spending is expected to accelerate across all regions. In the Americas, it may increase by 35%. In the Middle East, business travel spending is higher than leisure travel. The highest projection is in the Asia-Pacific.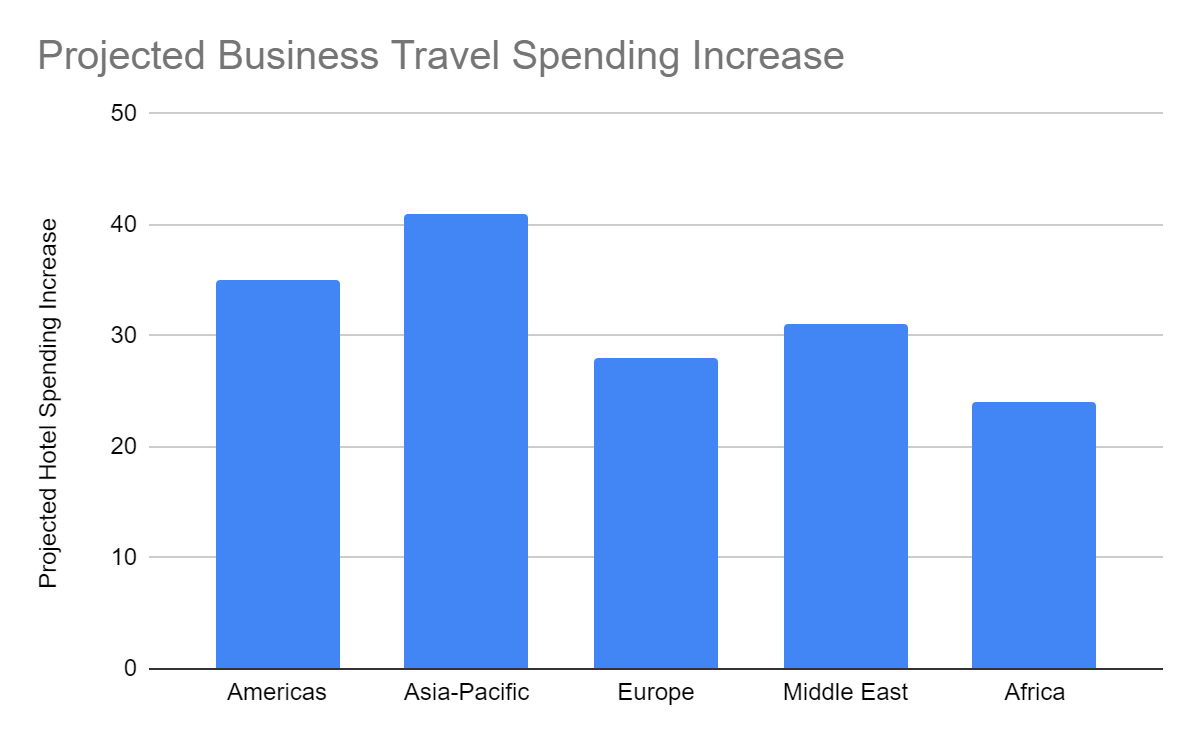 The hype in travel may produce a spillover in hotels and other accommodations. Its RevPAR of $127 shows a continued rebound. It is the highest value since November 2019. Hyatt is keeping up with the influx of demand with its larger capacity. With its M&A, it has more market visibility and room to cater to more travelers. Today, it has 1,172 hotels with 286,000 rooms, 18% higher than in the previous year. The vast majority of these are in the Americas with 66%. Given the opportunities, Hyatt must take the right path to speed up revenues. But as mentioned, it has to speed up its transition to a fee-based model.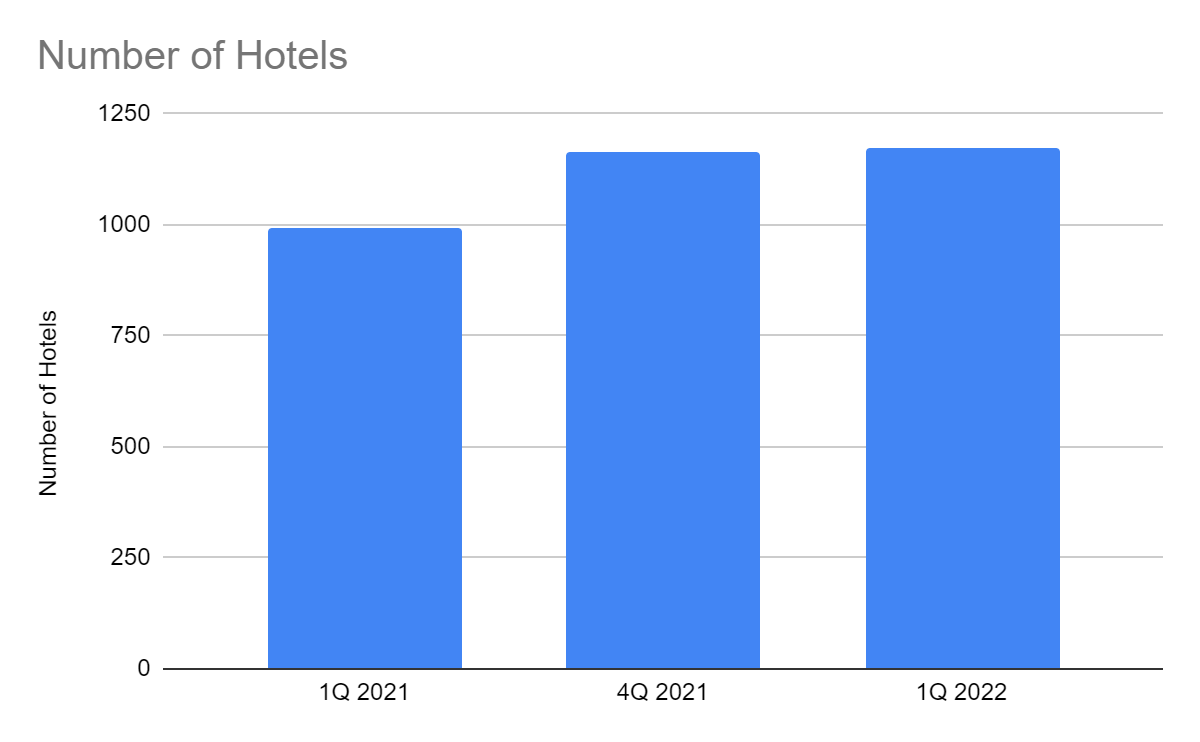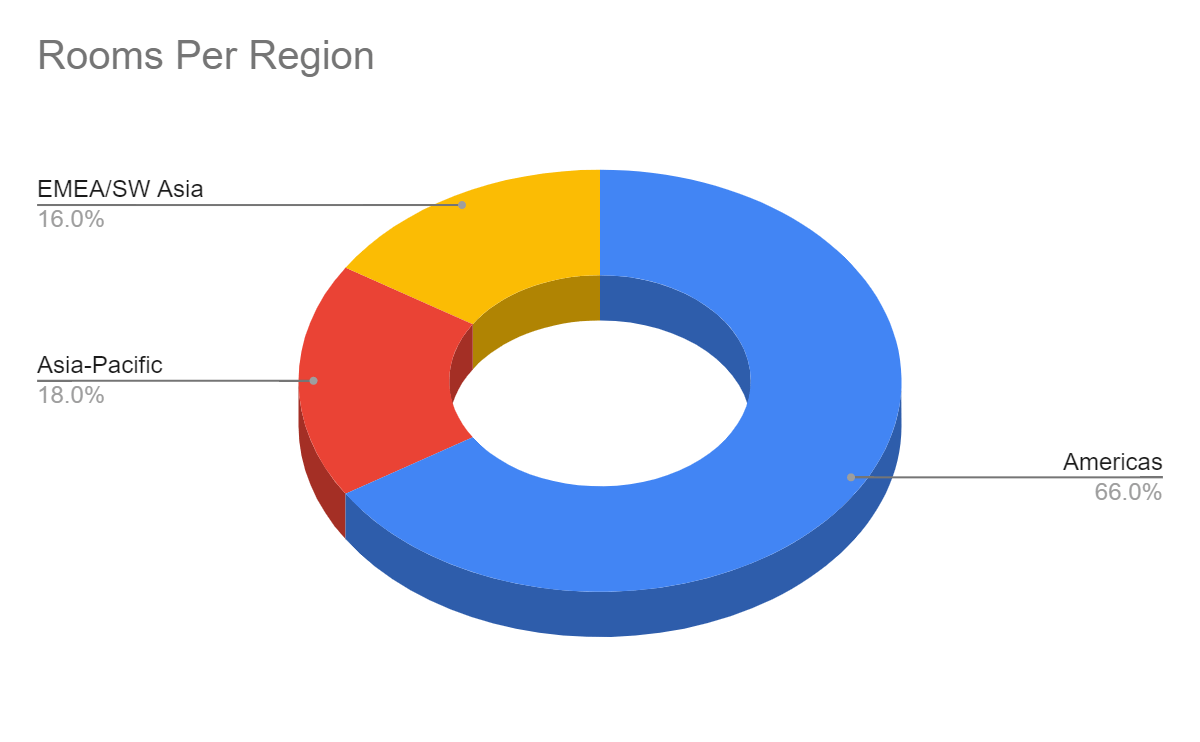 On the other hand, liquidity is a concern for me. Although its liquidity position is better than in 4Q 2021, Hyatt must still keep an eye on it. Borrowings are now 15% higher than in 1Q 2021. So, the percentage of cash to borrowings is lower at 43% vs 54%. But, it is still an improvement from 38% in the previous quarter. Its Net Debt/EBITDA of 10x is way higher than the ideal 3-4x range. It may show that the company may not be earning enough to cover its borrowings. Fortunately Hyatt Hotels Corporation has no outstanding borrowings as of 1Q 2022.
Goodwill is another noticeable account, which shows a dramatic increase. From 3.5%, it is now 24% of the total assets. Although it is still within the margin of safety, the company must be more careful. Doing so may help it determine whether it is overspending on M&As or not. Note that the hotel and lodging industry is one of the easy targets of pandemic disruptions.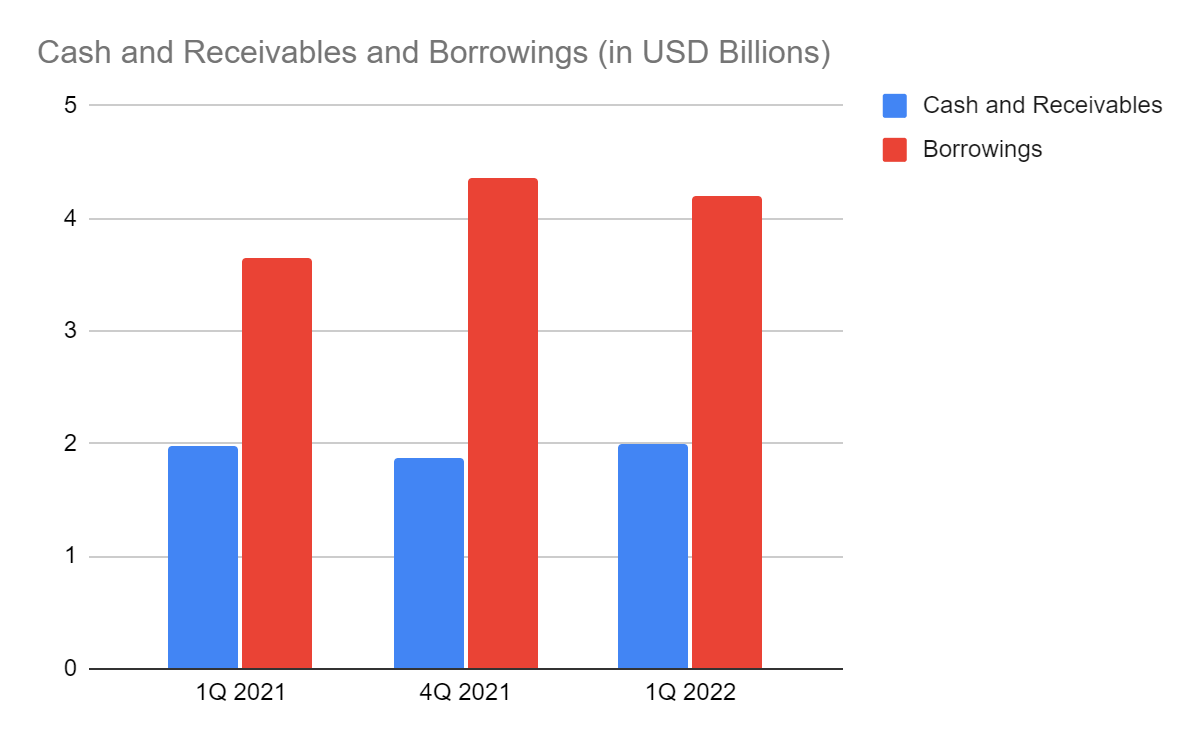 Given all the potential growth prospects and challenges, it is a good thing that it continues to divest its less-performing properties. It may make its core operations more efficient. This move is strategic, given the market opportunities and inflationary pressures.
In the next few years, I expect the operating revenue to climb to $4.24-5.72 billion. Likewise, I project the operating margin to reach 0.02-0.08. The pent-up demand and the larger operating capacity may drive revenue growth. Also, the economy and the hotel industry may become more stable. Costs and expenses are manageable with lower extraordinary expenses. The estimation is also in line with the average growth in recent years and quarterly values.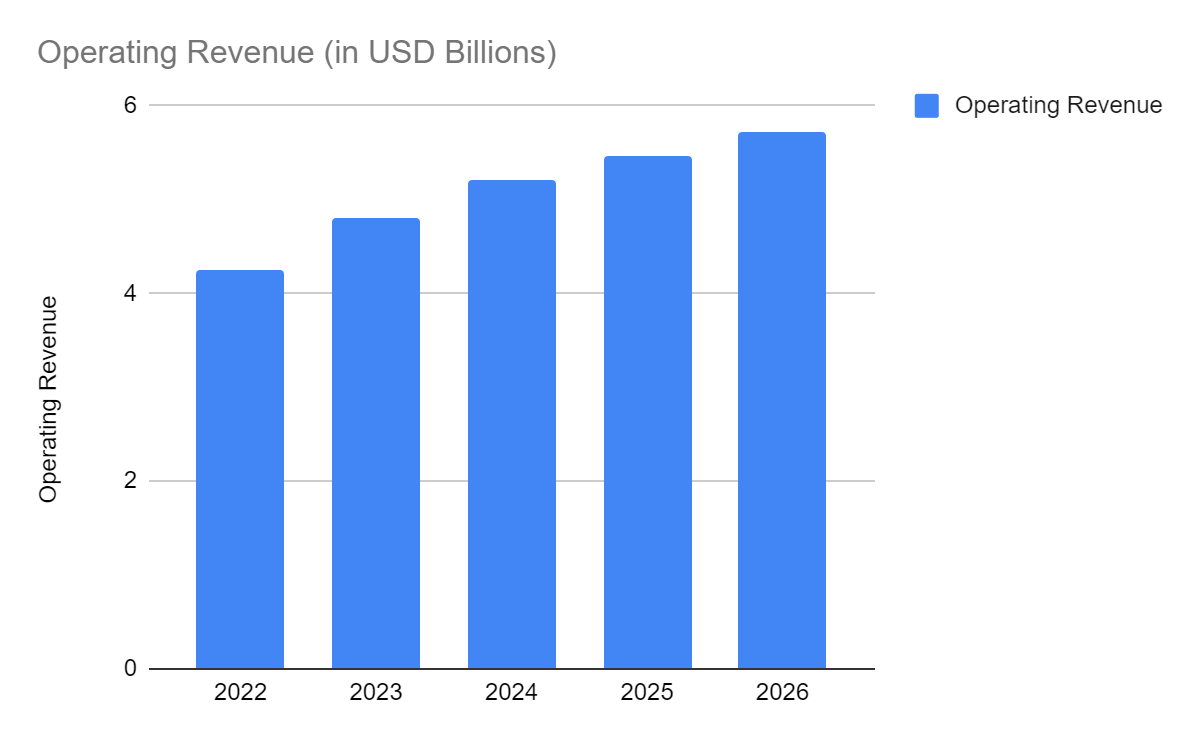 Price Assessment
The stock price of Hyatt Hotels Corporation is moving sideways. But, there has been a noticeable uptrend in the last month. At $93.49, it is only 2% lower than the starting price. The current trend appears to approach $100. It may be possible, given the enticing growth prospects. Its EV/EBITDA Forward does not tell that Hyatt is a promising stock now. But, it looks fairly valued relative to its peers, such as MAR and HLT. To assess the price better, I will use the EV/EBITDA approach. The hotel industry is capital-intensive so this metric may be appropriate.
EV $13,370,000,000
Net Debt $2,850,000,000
Common Shares Outstanding 110,291,000
Stock Price $93.49
Derived Value $95.38
The derived value shows that the stock price is undervalued. There may be an upside of 2% in the next 12-24 months.
Bottom Line
Hyatt Hotels Corporation shows more stable fundamentals this year. It has more enticing growth prospects with its larger capacity amidst the hype in travel. Even so, it still has to work on its fee-based business model that may improve its performance. Meanwhile, the stock appears to have potential undervaluation, but the difference is low. The recommendation, for now, is that Hyatt Hotels Corporation is a hold.