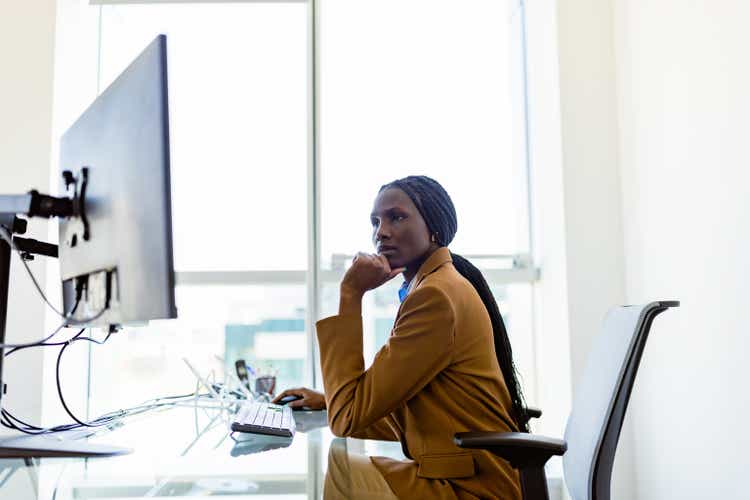 2022 was a dreadful year for investors. The S&P was lower by 19% while the total bond market featured its worst total return since the Barclays Agg's inception in 1976. Asset managers indeed had a tough time keeping money and improving flows. One capital markets stock has been on the rise, though, as the broad market ETF produces alpha dating back to May of last year. Is more upside ahead for ARES? Let's investigate.
Tough Times In the Investment World Last Year
According to Bank of America Global Research, Ares Management Corporation (NYSE:ARES) is one of the largest alternative asset managers in the world and offers investment solutions across multiple asset classes including credit, private equity, real estate, and infrastructure globally. Ares has 30+ offices globally and is headquartered in Los Angeles, CA. Ares was founded in 1997 and publicly listed on the NYSE in 2014.
The California-based $21.5 billion market cap Capital Markets industry company within the Financials sector trades at a high 84 trailing 12-month GAAP price-to-earnings ratio and pays a decent 3.3% dividend yield, according to The Wall Street Journal. Back in October, ARES beat on both its top and bottom-line estimates and declared a $0.61 dividend. Shares rose in the days after those announcements.
More upbeat news came after the company closed its fifth infrastructure fund, but that followed a downgrade at BMO. With a capital-light business and high margins, the firm operates efficiently with no debt. Still, downside risks stem from unfavorable macro conditions that could strike this year.
On valuation, analysts at BofA see earnings having risen sharply in 2022 and continuing that strong trajectory this year. Per-share profits are seen as still climbing at an impressive rate in 2024. Dividends, meanwhile, are seen as ascending at a fast clip too, jumping from $2.44 in total payouts in 2022 to $3.51 by 2024. Both the operating and GAAP P/Es should retreat to favorable levels from the current high readings while the yield should increase should the stock price hover here.
As I would expect, Seeking Alpha rates the stock with a strong A growth rating. The valuation grade is not a good picture due to elevated earnings and sales ratios. But the forward PEG ratio is below the sector median at just 0.84. Overall, I like the growth with ARES despite the valuation premium.
ARES: Earnings, Valuation, Dividend Forecasts
Looking ahead, corporate event data from Wall Street Horizon show a confirmed Q4 2022 earnings date of Thursday, February 9 before market open with a conference call later that day. You can listen live here.
There are also two potentially market-moving events at which the management team is expected to speak. On Monday, January 23 the ARES will participate at the Private Placements Industry Forum 2023 and next month, on February 13, the Credit Suisse 24th Annual Financials Services Forum 2023 will feature Acre. It's a busy next several weeks.
Corporate Event Calendar
The Technical Take
ARES has outperformed the broad market over the last year. With shares off by just 2% total return in the previous 12 months compared to a drop of 16% in KCE and 14% on SPY, it has been a decent relative strength name. I noticed in the chart below that shares have begun to make higher highs and higher lows since notching a June 2022 cycle low. While the market made new bear market lows this past October, ARES managed to successfully defend its Q2 nadir.
I see more upside to the mid to high $80s, perhaps testing the all-time high made in late 2021 at $90. There is some volume by price which could feature some selling pressure in the upper $70s. I see support at an uptrend line off the June low – currently near $67. Overall, shares appear to be putting in a bullish rounded bottom to go along with the low fundamental PEG ratio.
ARES: Higher Highs and Higher Lows
The Bottom Line
You pay a hefty price with ARES, but with that comes big growth and an improving chart. With relative strength over the last year, I see this name as continuing to work.