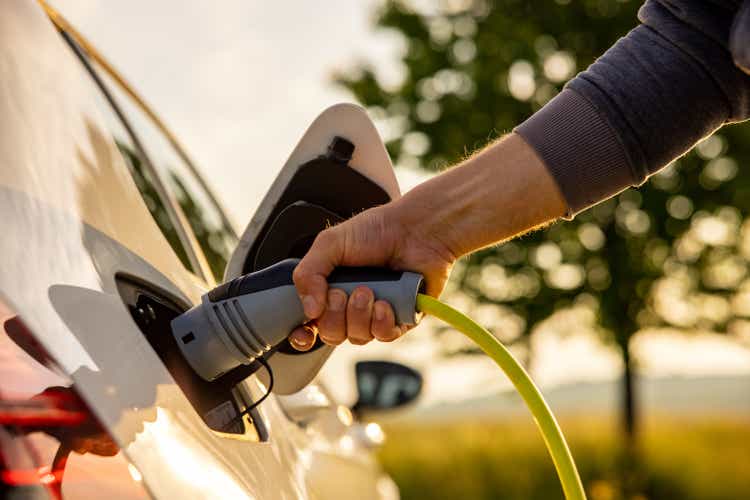 The Investment Thesis
Arrival (NASDAQ:ARVL) is the inventor of a unique method of designing and producing electric vehicles. Operations take place in both the United States and the United Kingdom. The edge of the company is its scalable product that helps transcend the production of electric vehicles. Some of the big investors in the company are both Blackrock and Hyundai, both adding over $100 million in funds. One of the major news the company had was its deal with Uber (UBER) to help build out its fleet of electric cars.
Right now I have a hard time seeing the company remaining in operations a few years from now. They have failed to raise more capital and this will hurt them immensely as the assets they hold become more and more expensive. Therefore I will keep a sell rating for the company.
Latest Earnings Report Highlights
In the latest earnings report, there was some important information shared with investors to give more clarity into the progress the business has had. As they are yet to have a product where they can generate revenues it's no wonder they have lost money in the quarter. In Q3 it amounted to $310 million, a massive increase from the year before of just $31 million. This increase can be attributed to the company taking steps towards building out new facilities.

What investors are heavily looking towards is when production will actually start in order for the company to start generating revenue. But it seems production is still expected to start somewhere in 2023. Until then the management will need to prioritize where they spend cash.
In the earnings report, the company had some changes it wanted to highlight. They have stated wanting to set up facilities in India as the market there seems to have demand, but with the recent Inflation Reduction Act, the United States will now be the focus for the company.

In 2022 there will be some financial issues with the company raising capital. In Q2 2022 the company tried to establish a $300 million ATM platform to gain funds, but with the current market cap and low trading volumes, this plan has failed.
The year has been difficult and the future seems just as hard, something the management also commented on. The CEO Denis Sverdlov said, "2022 has been a challenging year for Arrival as well as the entire sector but we are agile in responding to these challenges".
Sector Outlook
One of the fastest-growing industries right now is the electric vehicle. With the current revenue estimates having the market valued at around $850 billion by 2027. From the current levels that would be an annual growth rate of about 17%.
If Arrival can secure contracts and leverage their product further I think revenue increases like this could be seen.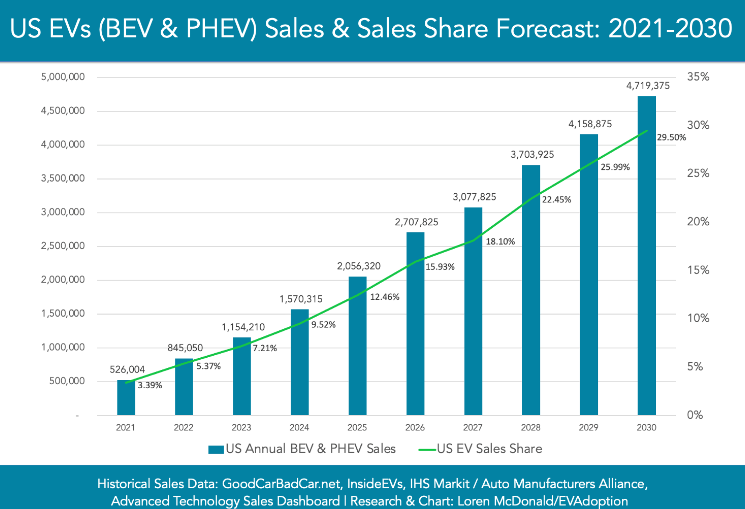 What will be vital for companies in the sector is to at least have a clean and profitable bottom line. The automobile industry isn't known to be a massively profitable one. Instead, most legacy car makers hover between 3- 7% in net margins. Reaching those levels will be crucial. What has me a little bit worried is that the company mentioned in the latest earnings report that the L Van is not profitable to make as the parts which are needed are too expensive to buy? So looking ahead I think keeping track of the price of costs and the margins the companies have on just manufacturing the cars will be important.
Competitors
Since Arrival has such a diversified business with a lot of potential revenue streams there are then also several competitors to them. They have a scalable product but it comes down to making cars in the end really. Securing a contract with Uber was crucial.
But I think young and hungry companies like Proterra (PTRA) and perhaps Rivian (RIVN) could be competitors. These are also companies that have secured contracts with much larger companies to produce their fleet of electric cars. Since Arrival is yet to even start production I think it will take a long time until they actually see themselves securing more contracts. Getting over the first hurdle will be the most important. After that is when the real competition starts and they need to prove themselves to have a better product and service.
The Balance Sheet
Looking at the balance sheet I think it's important to see how the company is using cash. As I mentioned previously the company has secured several large capital investments from both Blackrock and Hyundai. This greatly helped the company start expanding faster and faster.
Right now the cash position sits at just over $500 million. With the current expenses being over $300 million in the last quarter I have little faith the company will keep going much longer. They need to secure money as the market cap has shrunk so much share dilution isn't an option. Right now they are even spending more money than the market cap of $286 million.
Thankfully the company doesn't have a lot of current debt to pay off. Instead, they have some long-term debt amounting to $182 million, decreasing from $279 million in 2021. If the debt didn't worry you, then the capital leases the company combined with debt should. Right now they have $180 million in capital leases which has me worried about the outlook for the company and whether or not they can actually survive 2023 without going bankrupt.
Much of the assets the company has been in properties and facilities they have built over the last few years. I don't expect these to be used to raise capital unless the absolute worst comes true.
All in all, I think the financial state of the company is quite honestly horrible. If spending continues like it did and they can't raise more money then they will go bankrupt in 2023. Basing a form of investment case on fundamentals is impossible.
Valuing The Company
I won't make price targets for a company like this. I don't think it's good to do it when they are yet to have revenues and even start production. The financial state of the company right now is in shambles and I wouldn't be surprised if they go into liquidation in the next few years, if not 2023.

With a shrinking cash position and market cap, raising cash through share dilution is not enough. Instead, you would have to believe the management can persuade previous investors like Blackrock and Hyundai to pump more money into the company.
Right now I think being invested in the company is extremely dangerous and you are risking losing all your money. I think selling any remaining shares is the best course of action to help protect against any potential downside risks like bankruptcy or liquidation. The business model seemed to have failed as the company barely has money to support itself.
Conclusion
Arrival is in a dire situation where they are yet to generate revenues. Combine this with rapid cash spending and the unlikelihood of raising more capital. The market for electric vehicles is constantly growing more and more and I think there will be many winners but just as many losers. Unfortunately, I think Arrival will be one of the losers.
Investing into the company right now can't be done based on fundamentals as there are none. Instead, it's just wishful thinking about what the future might hold. I think this company is too risky to be a part of and selling shares is the best thing to do.
Editor's Note: This article covers one or more microcap stocks. Please be aware of the risks associated with these stocks.