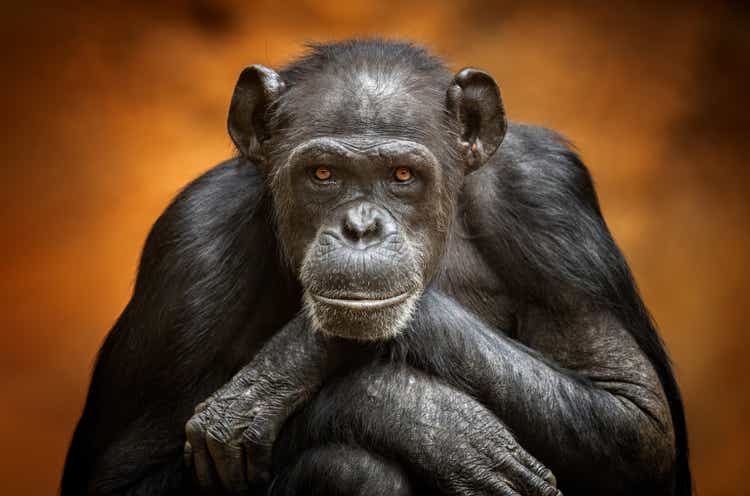 I recently disclosed my biggest position as well as my best new idea for 2023. In both cases, my view is that they are bargains - anyone buying Amplify (AMPY) under $10 or Innovate (VATE) under $4 is buying them at a significant discount to their intrinsic value. Anything could happen, but they both have quite positive expected values such that I was comfortable allocating a significant part of my assets to those two securities. VATE has a poison pill limiting one to under 5% of the company (until the end of this quarter) but AMPY is bigger than any previous position I've taken.
Today's idea is not such a case. It is not big. It is not a discount to its fundamental value. It is - hopefully - fun, quirky, and lucrative, but may prove to be none of those things. Size accordingly. Always have your thinking cap on, but in this case buckle up the chin strap, too. The ironclad idea: replacing any AMC (NYSE:AMC) shares with AMC preferreds (APE). The more dubious idea: if you have no AMC shares to sell, then simply own, gulp, AMC prefs outright. This could well be my worst idea this year; it could go to zero. But I am not joking (always at least somewhat vexing when an investment thesis can easily be confused with a joke).
By way of background, I first advocated selling any and all long AMC exposure in a piece unambiguously titled Sell Your AMC. To avoid confusion over the thesis' nuance, I reiterate the first two bullet points here:

At least so far, that has proved to be sound; despite various meme stocks zooming in the interim, the overall market has been about flat, with the S&P 500 (SPY) down less than 2% but AMC down over 40%.
This was an easy call; the market cap was absurd. Even today, it is over $2 billion; quite a lot for an equity that is most likely worthless. My harder call was going long the prefs. But this month I did just that. While I think it is worth around $0, the market thinks AMC is worth around $5. My thought is that with such an enormous spread between the common and pref prices, one can buy the cheap one and stipulate the value of the expensive one. Instead of hedging (expensive with a short or options) a meme stock that still has the potential to soar incoherently, just suspend your disbelief (I warned you that this might be dumb).
As I first disclosed to StW earlier this month, this one is not particularly analyzable or scalable (at least prudently), but I'm long APE. I think it is worth $0.00. It is convertible into AMC. I think that is worth $0 too. But the market thinks it is worth about $5. Split the difference and call it $2.50 in the short-term (still zippo long-term). Buy (not too many!) APE for under $1.50, vote for the conversion, get your AMC for what that's worth. Then sell it. If I'm right and the market quickly agrees with me, then you'll lose all the money you invest. If I'm wrong or if I'm right but the market disagrees for a little while, then it might work. This past Thursday, I described my thesis on the Yet Another Value podcast, which should get posted shortly if you want to hear more.
So far so good. Shares rose over 20% through yesterday's close:
They rose over 20% again after-hours as the market (in an oddly delayed reaction) absorbed the preliminary proxy filing:

If you invest in AMC prefs by March, you can sign up to receive all sorts of benefits, including a free Oreo popcorn. Other benefits pop up from time to time, but you'll also get free popcorn refills, discount Tuesdays, and early showings. If you are already an AMC customer, these benefits are added bonuses.
Since disclosing this position, there have been a few important developments. This past week, Citi (C), Goldman (GS), and Credit Suisse (CS) extended a crucial covenant waiver on AMC debt. That helps keep them out of bankruptcy for at least a little longer. Additionally, they filed their preliminary proxy for the Tuesday, March 14, 2023 shareholder vote to collapse the two share classes. It is reasonably likely that the SEC approves the proxy, making it definitive, and that the shareholders approve the transaction. If the vote goes through, the massive spread between the two prices will collapse to zero.
A note on small, silly ideas: I don't censor these. Some of my good ones start off half-baked, but much of their profit is gone by the time they are ready for a more formal presentation. These are offered on the premise that you're adults with agency - you think for yourself, do your own work, and treat your own capital with as much care and caution as I treat my own and my investors'. Every once in a while, I get a response that makes me think that someone sized something far differently than I would. If I have just a quickie little trade that might make sense… it is probably a harmless few bps. Put more in if you want, but that is 100% on you.
Conclusion
Whenever someone starts with "I probably shouldn't say this" they're usually right, and I probably shouldn't have said this one. Discount everything. Discount everything I write. Discount this one more than most. It is a cynical exploitation of an absurd innumerate retail mania surviving for one more and possibly final quarter. I'm taking the cheap side of a price discrepancy and hoping that the people who demonstrably think the expensive side has value will catch me. This is like playing the camp "trust fall" game but with morons.
TL; DR
Buy APE. Good lord, what am I saying? Buy APE but not too much APE. Caveat emptor. Really caveat emptor people.