Copper had a good run up over the past few weeks and for those people who had been trying to catch the top, including me, life hasn't been good at all. However, Friday's action seems to have finally capped the base metal move and as such, I can finally put an end to copper upward price movement.
Following to the updated chart of copper. Note that even though we have ended the uptrend on a supercycle scale, shorting it with size is still dangerous for the stop loss is still 14 cents away. That means if you are trading the futures, it is 14 *20 = 280 ticks away. With each future tick amount at US$10, that is US$2800 for the stop loss.
Over here, I present the Copper EW counts on a weekly and 4hourly basis before going into the 15m.

Copper Supercycle EW counts Weekly 9th Sep 2017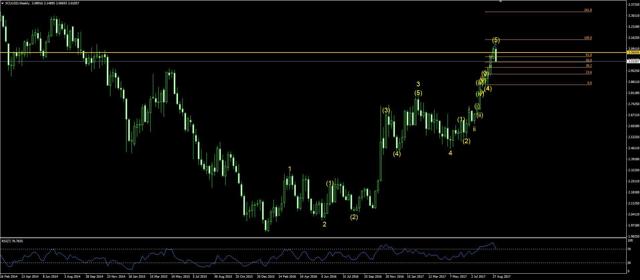 Copper Supercycle EW counts 4hourly 9th Sep 2017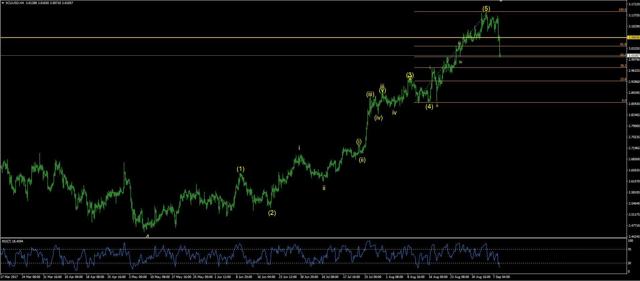 Copper Supercycle EW counts 15m 9th Sep 2017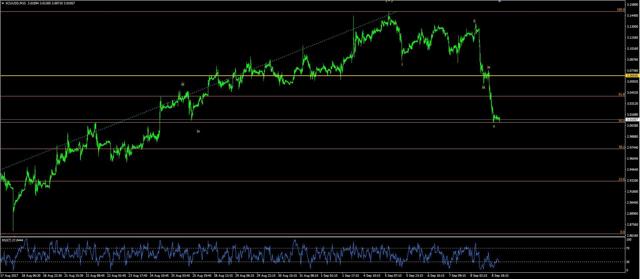 Note that the current price level that we have for copper really is the base of the previous wave wave 4. According to EW guideline, this is where price should stop and potentially reverse. Also, we have noted a potential 5 waves down structure for Copper on the 15m timeframe. If this count is correct (no extension), that means we are expecting a wave 2 corrective upwave. According to yet another EW guideline, wave 2 usually corrects strongly. My personal experience with various commodities (silver, gold, natural gas, soybean oil, etc.) had been that wave 2 correction can, and frequently do, correct almost the entire length of wave 1.
Another point to consider is that while we may plot a 5-wave structure down on the 15m timeframe, these waves disappears when we move higher up the timeframe (see 4 hourly for example). That means that what we expect to be the end of a down move may yet extend on the lower degree. Take note that EW accuracy and waveform rules and guidelines starts becoming more erratic and even breaks down the lower the time frame we go (mainly due to noise).
Thus, I would caution against initiating any position until we can get a clearer picture. i.e. When the corrective waveform is more or less formed. But for now, trading should be restricted to the short side - at least until a recent high is breached.
Disclosure: I am/we are short HG.
Additional disclosure: I am currently short copper futures (HG)