Quote of the Day:
"I have worked out that I am virtually Chinese because everything I own is from China." – Sean Lock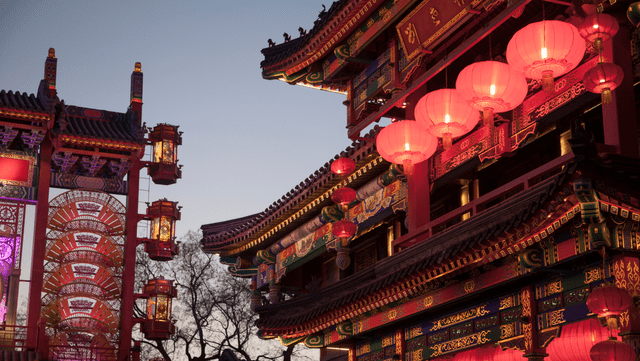 (Source: Canva.com)
We've known that China was a growing deal for at least two decades now. It was 2001 when British economist James O'Neill coined the term BRIC for four emerging markets worth watching: Brazil, Russia India, and China.
We've known that China was a big deal for at least the last 10 years as investors flocked to buy into whatever Chinese company they could get their hands on. But it's clear today – if it hasn't been for quite some time – that the Asian giant isn't content with mere growth.
It wants much, much, much more than that. The proof is at least partially in the Didi Global (DIDI) pudding.
Just five months after going public on the New York Stock Exchange, the ride-hailing company says it will delist. That's despite its $14-per-share debut, the biggest IPO of a Chinese business on an American exchange.
Of course, shares have lost ground from there. But that's because of Chinese governmental moves to punish it for pursuing a U.S. listing against its wishes.
And today, we find out that, as it posted on Twitter this morning:
"Following careful research, the company will immediately start delisting on the New York Stock Exchange and start preparations for listing in Hong Kong."
It didn't say why, but it doesn't need to. We also didn't need Reuters to report that the Communist Party of China was heavily involved in the decision.
We all saw what happened to Alibaba (BABA) between this year and last. Speaking of which, it and other Chinese tech stocks definitely went down on the news on delisting fears…
Fears that are becoming more and more realistic as this year winds down. Not that the growing possibility or its implications seem to bother big American businesses one bit…
China Makes, the World Takes
We already know that – as expected – JPMorgan's (JPM) Jamie Dimon caved quickly over his joke last week that his company could outlast the communist country.
I meant to say as much when it first happened. But he was apologizing in no time at all about it regardless, stating:
"I truly regret my recent comment because it's never right to joke about or denigrate any group of people, whether it's a country, its leadership, or any part of a society and culture. Speaking in that way can take away from constructive and thoughtful dialogue in society, which is needed now more than ever."
It can also jeopardize $20 billion worth of investments and further plans to grow in China. There's that too.
Meanwhile, New York-based Citigroup (C) applied for a securities license there too. It also has further applications being prepared for 2022.
Even the U.S. government wants in – to the point of even ignoring its own ban the last few years concerning the country.
TechCrunch released a lengthy and detailed writeup on Wednesday on how:
"At least three U.S. federal agencies, including the military, have purchased China-made video surveillance equipment banned from use in the federal government.

"Purchasing records seen by Tech Crunch and video surveillance news site IPVM show the agencies collectively spent thousands of dollars on purchasing video surveillance equipment manufactured by Lorex, a wholly owned subsidiary of Dahua Technology. Dahua is one of several China-based companies banned from selling to the federal government under a 2019 defense spending law over fears that the technology could help the Chinese government conduct espionage."
So my conclusion to all this?
Yes, China is a very big deal. And everyone knows it.
It's only left to be seen how very big it can get.
The World According to REITs
In U.S.-alone news, the Senate passed House-approved legislation that keeps government funding at current levels into February. It will no doubt be signed into actuality as soon as it hits Biden's desk.
So there will be no government shutdown today.
Meanwhile, Elon Musk sold more Tesla (TSLA) shares. And Frontier Airlines says that passengers seem to be shrugging off Omicron. In a Cavuto: Coast to Coast interview, CEO Barry Biffle noted:
"I think we're almost two years into this. And so I think consumers, as well as our employees, they're just not panicking and overreacting. You know, we're looking at sales volumes that are still very strong. We had a great Thanksgiving. We're looking [at] great Christmas bookings."
That seems to be what the markets decided yesterday, with the S&P 500 rising 1.42%, or 64.06 points… the Dow up 1.82%, or 617.75 points… and the Nasdaq gaining 0.83%, or 127.27 points.
Even the Russell 2000 was optimistic with a 2.74%, or 58.91-point, gain. Moreover, they're all up again (by just a little, admittedly) this morning around 9:15.
I'll cover the jobs news that broke this morning on Monday. But one more thing before we get to real estate investment trust (REIT) updates.
Because iREIT on Alpha is celebrating once again with a new round of rave reviews. Eleven in all in a 12-hour period!
Here are just a few of my latest five-star comments from members, starting with this one from "Timetravel":
"iREIT on Alpha is the real deal. I have followed Brad's advice for about 18 months and could not be more pleased. With inflationary times ahead, REITs are a compelling investment. And Brad is the best I know of."
George Qiao wrote:
"I [love] the in-depth analysis and recommendations! It has been quite profitable following the advice."
And "chadhump" left these very much appreciated thoughts:
"I have been following Brad for a couple of years on Seeking Alpha and benefiting from the free content while I educated… myself on investing in REITs. I recently decided to join iREIT and have not been disappointed. The tools and amount of information is impressive. There is no shortage of information and access to many folks in the chat [who] have great insights and [are] willing to answer questions."
He called the exclusive CEO interviews I provide there "unmatched" and added, "I am eager to see how my first year impacts my investing." The way he sees it, he has "no doubt it will be worth many times the cost of the service."
You can see for yourself what all the fuss is about by activating your two-week free trial today.
There, you won't just get the following three REIT report summaries… You'll get the entire Daily REITBeat, which features 10 updates today, along with analyst upgrades and downgrades, charts, and more.
Here are just a few of them:
Realty Income (O) says it's acquired about $1.1 billion worth of properties from October 1 through December 1. And it should close on another $1.1 billion before the quarter's end. It's also raised $1.5 billion in capital along the way to help fund that external growth.
Public Storage (PSA) officially closed on its acquisition of All Storage for $1.5 billion. As such, it now boasts another 56 self-storage properties, most of them located in the Dallas-Fort Worth area.
City Office REIT (CIO) completed the sale of its Sorrento Mesa, California, life science holdings for $576 million. That money will go toward "advancing three separate acquisitions in Dallas, Phoenix, and Raleigh," the company says. The new properties come with an aggregate gross purchase price of about $613 million.
And, again, this is just one of the informative charts you get when you sign up for iREIT on Alpha…

(Source: The Daily REITBEAT)
Inflation Is a Monster REITs Can Help You Beat
One of my readers recently wanted to know if I was worried about inflation – an intensely legitimate question.
The simple answer is that I definitely do have it on my mind. Fortunately though, I also have REITs.
As I wrote months ago, real estate investment trusts offer "natural protection against inflation" since rental contracts tend to include such considerations. In fact:
"… many leases are tied to inflation. This supports REIT dividend growth and provides a reliable stream of income regardless, helping to support the following fact…

"That, in all but two of the last 20 years, REIT dividend increases have outpaced inflation as measured by the Consumer Price Index."
Not bad, right?
Not bad at all! Just as long as you know which ones are worth your money at any given time – both from a valuation and quality perspective.
That's why iREIT on Alpha gives members ahead-of-the-curve advice on what's what in REIT-dom through:
Insightful articles
Profitable portfolios
Proprietary tools…
This is your chance to try us out – without any strings attached. Activate your two-week free trial period now and see if iREIT is right for you.
I can't wait to show you everything you'll have at your disposal when you do!