In past articles, I wrote about the return of a RISK-OFF period and the chances of falling stock prices. I haven't been proven right since then. The market didn't really move - neither to the upside nor to the downside.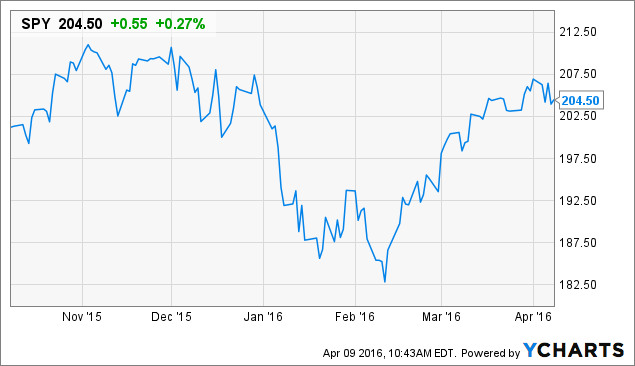 SPY data by YCharts
A few things changed that might have a big impact on stocks. Unfortunately, they are quite contradicting.
First of all, we see a stronger Yen. The Japanese currency soared 3.4% in one week and closed at 0.0092; almost at the highest point of the week. The Yen has soared over 16% since the summer 2015 lows. This move puts quite some pressure on stocks as seen below.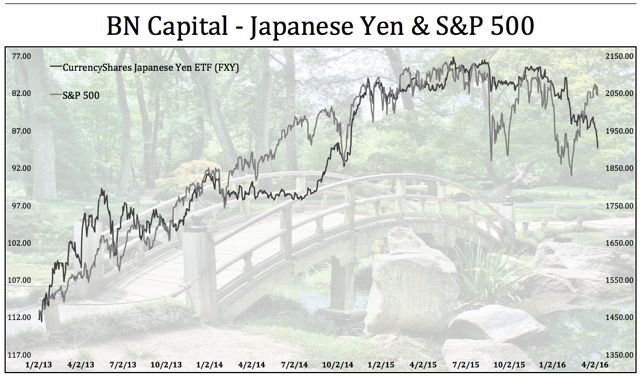 US stocks haven't reacted too much but Japanese stocks did. The Nikkei is down over 23% since the 2015 highs.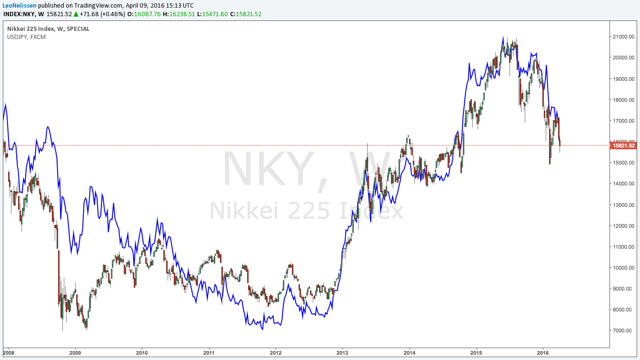 However, the US Dollar didn't only lose some value against the Yen but also against currencies like the Euro. The USD index is gaining and headed towards 2014 levels. This is a huge relief for pressured crude prices. If we only look at the USD (and exclude rising production in Iran for example), it looks like oil prices have plenty of room to rally. In addition to that, there will be higher prices for junk bonds and energy companies.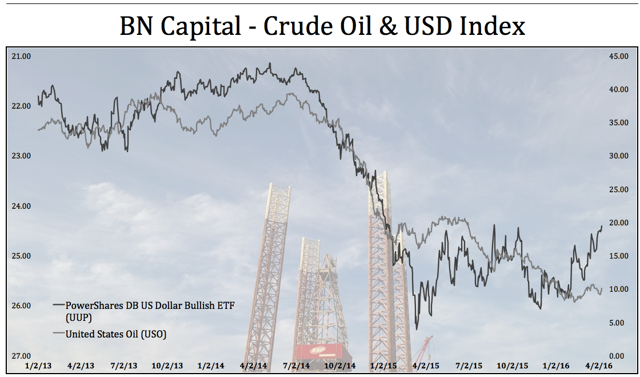 The ISM index implies that the S&P 500 (SPDR S&P 500 ETF SPY) should be at 2200. This is purely based on the correlation between the ISM index and the S&P 500 year-on-year price change. The picture below dates back to 2012.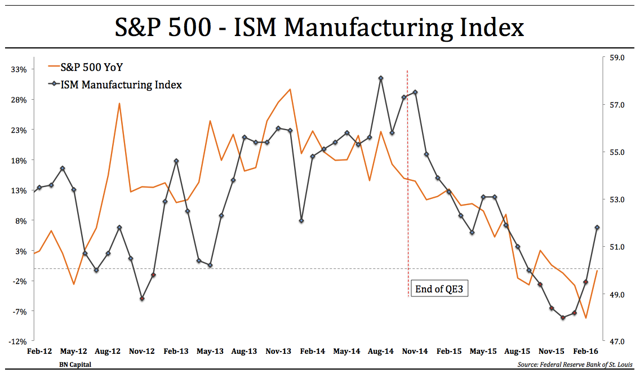 However, there is another contradiction. GAAP earnings keep falling. They are already 18% down since they peaked in October.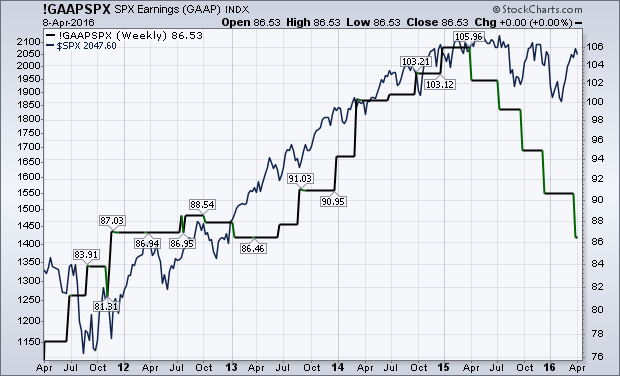 Sentiment indicators signal that stocks could drop a few percent.
Consumer staples are outperforming cyclicals.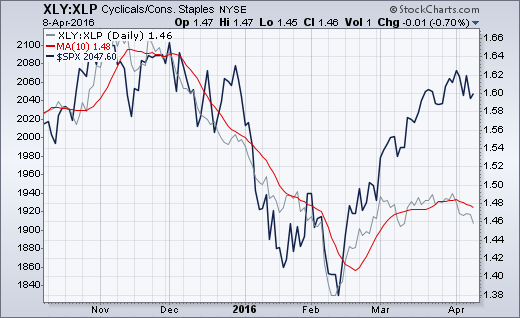 Junk bonds are underperforming government bonds after the rally that started in February.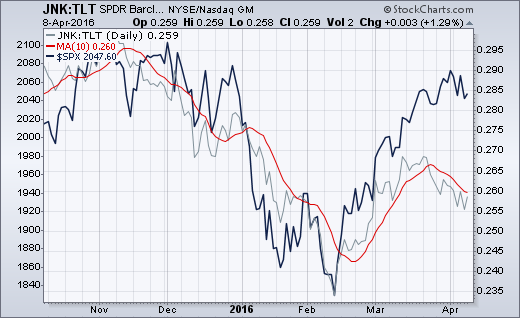 Transportation stocks are not outperforming utilities. I expected that this ratio spread would be much higher because of oil but it looks like investors are not taking too much risk.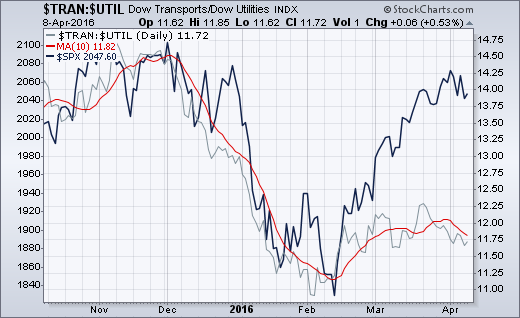 For the coming week(s), I think both oil and the Japanese Yen are key. And I don't like the fact that the contradiction is confusing. The weaker USD could push oil up - by a lot. However, the strong Yen is putting a tremendous pressure on stocks and earnings keep falling.
I keep my SPY and DIA (SPDR Dow Jones Industrial ETF) shorts. My portfolio is slightly net short (5%). However, I am holding all my ratio spreads and adding to some. I don't want to go too much into detail since this article is about the market outlook, but I advise everyone to stay safe. It could get nasty really fast but the possibility of higher prices next week is too high to go full ham on shorts.
Disclosure: I am/we are short DIA, SPY.
I wrote this article myself, and it expresses my own opinions. I am not receiving compensation for it (other than from Seeking Alpha). I have no business relationship with any company whose stock is mentioned in this article.