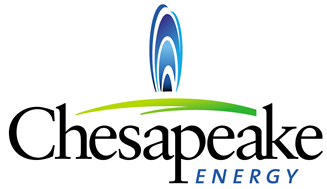 Chesapeake Energy Corp. (NYSE:CHK) made for some rare good news last week when the oil and natural gas producer said it reached an agreement with its lenders to amend its credit facility. Chesapeake Energy hammered out a deal with its creditors that will allow the company to operate under a new set of senior secured leverage and interest coverage ratios. Further, Chesapeake Energy said its lenders reaffirmed its borrowing base at $4.0 billion, albeit at the cost of posting additional collateral.
While the credit facility amendments were hugely beneficial for Chesapeake Energy, other developments in the global energy markets have nonetheless the potential to derail the progress the oil and natural gas company has made lately. What am I writing about?
The failed OPEC meeting, of course. The Organization of Petroleum Exporting Countries is a production cartel, effectively led by the biggest producer country, Saudi Arabia, which made the decision to essentially flood the market with cheap oil in order to crowd out U.S. shale oil and gas supply. On Sunday, oil ministers of the cartel countries met in Doha, Qatar to discuss potential production cuts to support rock-bottom oil prices. Expectations were high before the meeting, and investors speculated that the OPEC member countries would indeed decide on an output freeze to stabilize prices. The point here is that OPEC-led oil production limits would have helped all companies in the oil patch, including domestic companies like Chesapeake Energy, among others.
Unfortunately for U.S. oil and natural gas companies, OPEC members could not agree on an output freeze (largely because Iran wouldn't join the freeze), which quickly sent oil prices into a tailspin. Brent crude and WTI crude oil prices have recovered a little from their slide after news about the failed Doha meeting reached investors, but oil is nonetheless sharply lower. WTI crude oil for May 2016 delivery is down ~5 percent, and has fallen back below $40/barrel. That's not good news, technically speaking, and there is a good chance that investors reset their crude oil price expectations on the back of the failed OPEC meeting.
OPEC's failure to deliver an oil deal, and the resulting price drop could reignite the discussion about whether oil and natural gas drillers like Chesapeake Energy will make it through this correction simply by selling assets and negotiating amendments to their credit facilities. Lenders have shown a willingness to give levered oil and gas companies some covenant relief, but sustainable operations will eventually depend on a significant rebound of oil and natural gas prices.
Your Takeaway
Oil prices have rallied above $40/barrel in March, but have fallen back below this price level because of OPEC's failure to agree on production limits that would have supported crude oil prices. Chesapeake Energy has achieved an important victory last week with its credit facility amendments, but oil and natural gas companies still depend on significantly higher oil and gas prices to ensure the viability of their business models.
Disclosure: I/we have no positions in any stocks mentioned, and no plans to initiate any positions within the next 72 hours.
I wrote this article myself, and it expresses my own opinions. I am not receiving compensation for it (other than from Seeking Alpha). I have no business relationship with any company whose stock is mentioned in this article.