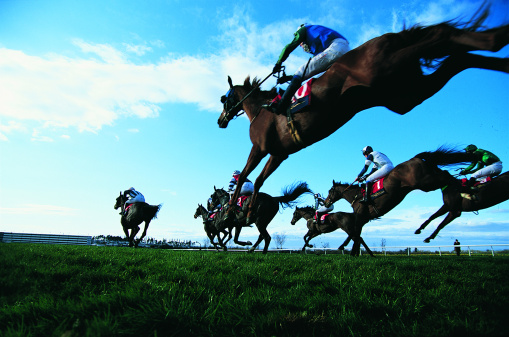 Investment Thesis
There are many similarities between the two commercial stage pharmaceutical companies Moderna (NASDAQ:MRNA) and BioNTech (NASDAQ:BNTX).
Both are research-based companies that went public following lucrative IPOs - Moderna raising a record $604m in December 2018, at a valuation of ~$7.9bn, and BioNTech raising a more modest $150m in October 2019, valuing its business at ~$3.4bn.
Both companies are focused on developing messenger-RNA ("mRNA") therapeutics - using strands of MRNA to instruct a patient's cells to manufacture specific proteins necessary for the immune system to fight diseases - and despite not being expected to release a commercial product for many years, both developed MRNA vaccines against COVID-19 that went on to generate >$18.5bn of revenues in 2021 for Moderna's SpikeVax, and $21.6bn for BioNTech's Comirnaty, which was developed in tandem with Pfizer (PFE).
Both companies earned net income of ~$12bn in FY21, and Moderna is forecasting for revenues of ~$21bn in 2022, while BioNTech is forecasting for revenues of ~$13.3bn - $17.3bn. Both companies have rewarded shareholders who invested in the companies early beyond their wildest dreams - Moderna stock is +750% since IPO, and BioNTech stock is +1090%.
Although COVID remains a global concern, with cases and deaths increasing in recent weeks, to 6.8m confirmed cases globally, and 14k deaths during the week commencing 18th July, the latter figure is almost as low as at any time during the pandemic, the numbers of patient's requiring hospitalization are falling, and levels of immunity have increased, thanks either to vaccination or people contracting COVID and building up immunity to it.
With Moderna due to report Q222 earnings in five days' time, and BioNTech set to report earnings on Aug. 8, the question for investors to answer is in what direction these two companies' share prices are likely to move next, and which company's shares offer investors the best chance of a positive return on investment.
In this post I will look at some aspects of the investment picture - recent performance and what to expect from Q222 earnings, near-term upside opportunities, and longer-term upside opportunities, to try to answer the above question for readers.
Recent Performance And What To Expect From Q222 Earnings
In Q122, BioNTech earned revenues of ~$6.5bn, and net income of ~$3.8bn, generating EPS of ~$15.4. Repeat the trick in quarters 2,3 and 4 and FY EPS of $60 would translate to a forward price to earnings ratio of ~2.7x. In Moderna's case, the company earned $6.1bn of revenue, and net income of $3.7bn, for EPS of $8.6, resulting in a theoretical forward PE ratio of 4.6x.
Based on Q122 performance and FY22 guidance, I would expect BioNTech's revenues to be down significantly in Q2 - with $6.5bn of the forecast $15bn (at the midpoint) already earned in Q1, BioNTech ought to earn another $9bn in quarters 2, 3, and 4. That may be front-weighted to Q2, but I would not expect total revenues to exceed $5bn.
The same applies to Moderna, although the company only earned $6.1bn of the $21bn forecast in Q1, meaning there's $15bn still to be earned. Q2 could therefore be Moderna's most lucrative quarter of the year - revenues could even hit $10bn - but if that were to happen, they would be ~$2.5bn in quarters 3 and 4.
Generally speaking, a lower forward PE implies a greater chance of share price upside ahead, suggesting BioNTech is the better buy at the present time, but in the case of Moderna and BioNTech, there are many other factors in play which I will discuss in more depth below.
Why Moderna And BioNTech Share Prices Won't Recover Former Highs This Decade
As we can see from the chart above, Moderna and BioNTech share prices have shown an astonishing correlation since the beginning of 2020 and the onset of the global pandemic.
Perhaps that isn't surprising, since both company's COVID vaccines showed almost identical safety and efficacy profiles in their pivotal clinical trials - >95% efficacy with no serious adverse events - and both were given an Emergency Use Authorization in the US in the same month - December 2020, and also were quickly approved in Europe and other territories.
Moderna's share price hit a high of ~$462 in September 2021, whilst BioNTech's peak was ~$390, achieved in August 2021. The respective market caps at those prices were $183bn, and $94.8bn. Based on FY22 revenue guidance the forward Price to Sales ("P/S") ratios at that market cap would be 8.8x and 6.3x, and the forward PE ratios 13.4x and 6.5x still low, and favoring BioNTech, but there's a catch.
With the pandemic easing and populations developing immunity, mass vaccination campaigns of the size and scale of 2021 are unlikely to be repeated, so it's therefore unlikely that Moderna and BioNTech will generate such a high volume of COVID vaccine orders in 2023, or in any subsequent year. Both companies have spoken about the emergence of a private market for COVID vaccinations should, as expected, COVID become an endemic disease, and about increasing the cost of their vaccines accordingly - Stephane Bancel, Moderna CEO, has previously mentioned a reimbursement figure of $60 per dose.
In order to drive $20bn of revenue in 2023, let's say, that would mean both companies would have to sell ~333m doses of a COVID vaccine. A total of 660m doses is nearly double the entire US population, or nearly the entire population of Europe, and a private market on that scale seems unlikely, so something has to give.
As I mentioned in a recent note on Moderna, according to the Centers for Disease Control ("CDC"), vaccine manufacturers will supply 180-200m flu vaccines in 2022 to the US market. If we double that figure to include Europe, and add an extra 100m to cover the rest of the world, we could get to a figure of 500m doses required per annum, but we also must acknowledge that other vaccines are available, such as Novavax's (NVAX) newly approved vaccine, or AstraZeneca's Vaxzevria, with new vaccines under development.
Companies including Moderna and BioNTech also are looking at developing influenza / COVID combo vaccines, and there will inevitably be pricing wars between rival vaccine suppliers, so the long and short of the matter is that neither Moderna nor BioNTech will likely generate anything like the revenues seen in 2021 and 2022 in any year until the end of the decade.
The market should probably have acknowledged this fact back in 2021 when sending the two companies' share prices soaring, however there was also uncertainty as to whether the pandemic would improve or worsen, and optimism at the time that MRNA technology could become all pervasive, used to treat every kind of virus, plus auto-immune conditions, solid tumor cancers, cardiovascular conditions etc.
That possibility cannot be discounted, and both Moderna and BioNTech are working on large and diverse drug development pipelines - BioNTech mainly focused on oncology, and Moderna on seven different "therapeutic modalities."
These pipelines are not progressing at the pace the market may have expected, however, and although Moderna has four major vaccines in Phase 3 trials, the market opportunity is simply not on the same scale as a COVID vaccine, the company does not enjoy the first mover advantage it had with SpikeVax, and the competition is intense, with several major pharmas having a say in markets such as RSV, CMV, and influenza.
To conclude, it may take many years before either Moderna or BioNTech enjoy a market cap >$150bn again - such a valuation is barely justified when revenues are ~$20bn per annum, and even the most optimistic of revenues forecasts must acknowledge that COVID vaccines are not presently required on the scale that they were in 2021 and 2022, and may never be again.
Near-Term Upside Opportunities
The above doesn't necessarily mean that Moderna and BioNTech share prices aren't capable of upside at their current prices of $162 and $164 respectively, and market caps of ~$64bn and $40bn however.
The major near-term upside opportunity is the fall booster vaccine. In late June, an FDA panel ruled that COVID vaccines would need to be updated to better match the variants that are now most prevalent, such as Omicron, and its sub-variants BA.4 and BA.5.
In this field, Moderna could be the right horse to back, given that today, the company announced an agreement with the US government to supply 66m doses of its COVID-19 vaccine booster candidate, mRNA-1273.222, a bivalent booster candidate containing Spikevax™ plus the Omicron BA.4/5 strain mRNA.
The US government will pay an initial $1.74bn for these doses, and retains an option to buy a further 234m doses of the same vaccine. This is of additional significance since Moderna did not include any US purchase agreements in its initial FY22 guidance - now it looks as though there will be an additional $1.74bn in play, plus the potential for up to $6.2bn more.
Moderna has developed two different vaccines, the second being mRNA-1273.214 which contains the BA.1 Omicron strain, which a press release suggests "may be of benefit as noted by the WHO." There may be a contract to be explored with the WHO, perhaps as large as that signed with the US.
Of course, investors should probably not get too carried away with the announcement because what is purchased in 2022 may not then be purchased in 2023 - Moderna did not provide any guidance for 2023 when announcing Q122 earnings, but perhaps management will do so when announcing Q222 earnings.
For BioNTech's part, the company announced on July 19 that it had:
completed a submission to the European Medicines Agency ("EMA") for an Omicron-adapted bivalent COVID-19 vaccine candidate, based on the BA.1 sub-lineage, for individuals 12 years of age and older.
Pfizer and BioNTech's Comirnaty has claimed a marginally larger overall market share than Moderna's, but it seems that Moderna may have stolen a march on its rival with the new US contract. Both companies have been able to prove their new vaccines are more effective at treating subvariants than the original vaccines, although neither vaccine has been formally approved.
The irony here is that vaccines take months to develop, and the COVID virus mutates every few months, so by the time the new bivalent vaccines are approved, as seems likely, there will be new strains to deal with, and develop vaccines for.
When releasing Q222 earnings yesterday, Pfizer revealed that $7.8bn out of $8.8bn Comirnaty revenues were generated overseas, so it may be that Moderna's bivalent will be the more widely used in the US, and Pfizer's internationally. The $8.8bn earned suggests BioNTech will announce ~$4.4bn of revenues for Q222, based on its 50/50 revenue sharing agreement with Pfizer.
Longer-Term Upside Opportunities
I make Moderna the winner in this category, thanks to the pace at which it's bringing four new vaccines to market. In its Q122 earnings presentation, BioNTech revealed it will be initiating four infectious disease trials - Shingles, Tuberculosis, HSV 2, and Malaria. This is praiseworthy, as is the three in-human oncology trial starts, but it seems clear that while Moderna will likely be able to offset falling COVID vaccine revenues after 2022 with new revenue streams, potentially gaining approval for four new vaccines - including the COVID bivalent - BioNTech will have to wait until at least 2025 / 2026, in my view.
Of course, BioNTech's goal is not necessarily to rush new products to market and its oncology pipeline runs deep, and promises a great deal, but realistically, its pipeline presently seems more likely to come to fruition in the 2030s, rather than the 2020s, and that's going to affect its valuation.
A final point, Moderna revealed a cash position of $19.3bn as of Q122, and BioNTech revealed a cash position of ~$6.5bn, with $13.bn of trade receivables to come.
Once again, the two companies are level pegging here, but neither seems keen to deploy that cash into M&A to try to, perhaps, add some revenue generating assets to their portfolios. That's probably less of a problem for Moderna, which may be hoping to find $10 - $15bn of revenues per annum from its four new vaccine launches, but it could be problematic for BioNTech, which is much further away from launching new revenue generating products.
Conclusion - At The Present Time, Moderna Looks Like The Stock To Back
In this post I have discussed the similar backgrounds, and progress, of the two bona fide MRNA technology giants Moderna and BioNTech. I have looked at Q122 earnings, and speculated about what we might see in Q222.
I also looked at the share price fluctuations of both companies, which are almost identical, and discussed why I think the highs achieved in August and September 2021, which valued both Moderna at $180bn, and BioNTech at $95bn, may not be matched by either company for the rest of the decade.
I have then looked at the Fall COVID vaccination opportunity, and taken a brief look at each company's pipelines.
My feeling is that in each of these categories, Moderna looks like the favorable investment opportunity at the present time. Its Q222 earnings are likely to be substantially higher than BioNTech's, plus there's the boost that may come from the deal signed with the US government for its new COVID vaccine. BioNTech will likely earn ~$4.5bn in Q222 in my view, which is satisfactory but already expected.
Moderna stock is worth ~39% more than BioNTech stock, which is a significant amount, but it has always been the higher valued company, and back in September 2021, it was worth 2x more than BioNTech. The gap has narrowed, but my suspicion is that it will widen again.
Moderna, in my view, may be in sight of a $100bn valuation if it can successfully launch its four new vaccines, and perhaps maintain >$15bn per annum of revenue generation to the end of the decade. BioNTech, on the other hand, is more reliant on Comirnaty revenues, and although the vaccine's sales in Europe ought to continue to be strong, it may be losing its grip on the US market, which could be a concern. BioNTech's pipeline, although deserving of merit, is years away from delivering a new commercial product.
That may not concern BioNTech management, building for a future in infectious diseases and oncology, and perhaps exploring other fields as well, but it may concern investors, and I don't see BioNTech's share price making meaningful upside movements in 2022.
We will know more about 2023 hopefully when Q222 earnings are announced - neither company can ignore the "elephant in the room" for much longer, but at present, I give Moderna stock the edge, with a 35%-50% upside opportunity potentially in play, while I see BioNTech stock treading water for the time being.