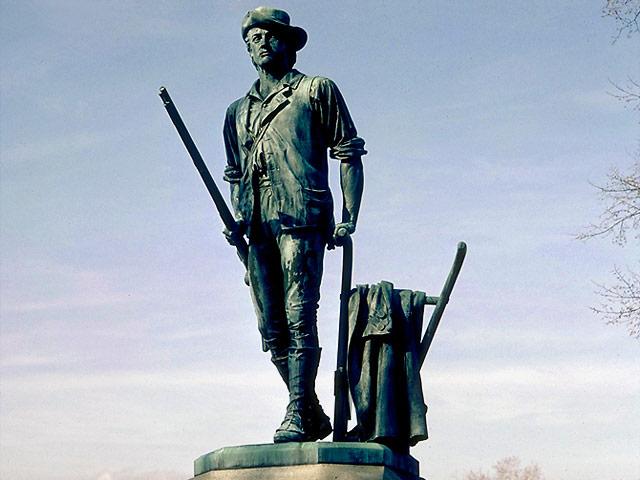 Photo of the Minute man statue in Concord Massachusetts.
I am going to take a liberty here since I have to put the plow down for a few days and leave you all with a historical symbol that I think best exemplifies a citizens duties from time to time.
I hope you all forgive me for my audaciousness in posting it.
We would not have had the freedoms we had if not for these past great men who risked every thing and sacrificed so much.
Today patriots are working to preserve and restore many of those freedoms.
In essence we are working to "Make America Great Again".
I guess now I am guilty of plagiarism.
Link to previous Quick Chat.
seekingalpha.com/instablog/269895-doubleguns/4895154-quick-chat-297#comment-72737489