Video - CNET On Cars - 2015 Tesla Model S P85D: Electric To Excess!

Lithium technology is ready, Elon Musk has demonstrated its potential. Richard Branson is already involved in Formula E and knows about green energy and electric cars very well. Now it is time for Brands and Brilliant Minds to disrupt the auto-industry and market the new product to the exciting customers. You already know where I am going: Apple and Virgin are the best in switching the customers to their new products. Read more.
International Lithium And Ganfeng Lithium: "The End Of The Lithium 'Big 3'.
"Joe Lowry has published a very interesting article about the lithium market, major producers and rising Chinese powerhouses in lithium industry. You can find now more details on International Lithium strategic partner Ganfeng Lithium. Apple Electric iCar and Warren Buffet BYD move into energy storage to chase Elon Musk with his Tesla Gigafactory bring Lithium back onto the radar screens of investors now. Read more."
International Lithium Corp. and Ganfeng Lithium Commence Work Programs on the Avalonia and Mariana Lithium Projects.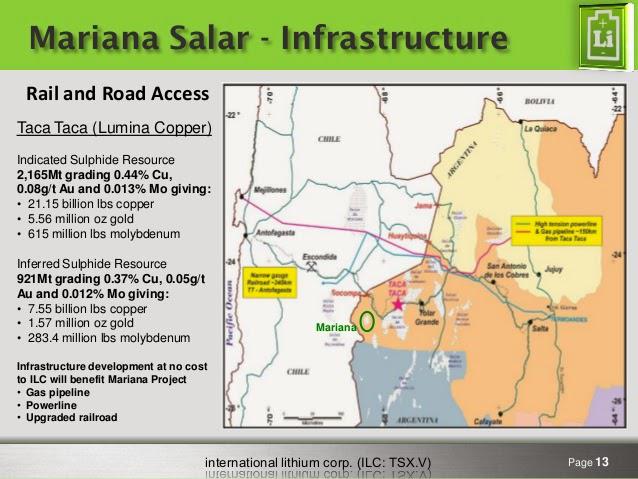 Disclosure: The author is long ILHMF, TRRXF.