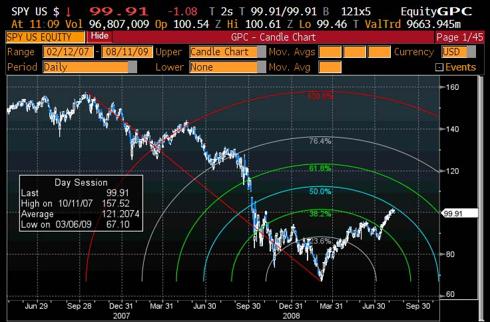 Tyler Durden at Zero Hedge points out that the S&P 500 is now at the 50% Fibanacci retracement off the March lows. Notice the pull back that occured at the 38% retracement level previously.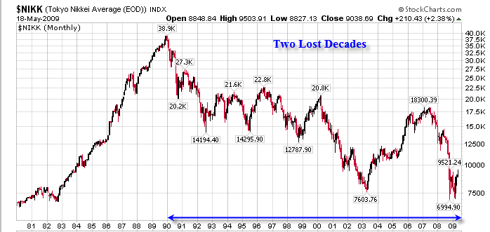 Our friends in Japan had the world by the balls until 1990, after which the Nikkei 225 fell step wise from 40,000 to 7500. Something about a decline in the real estate market, banks strangled with bad loans, and an aging demographic.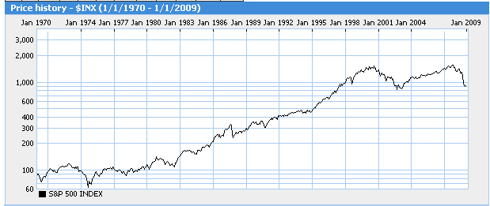 Of course, what happened in Japan could never happen here, right?