Question of the Week
While the housing market improves, the prices for homes and buildings are steadily increasing. This results in higher mortgages and higher rent payments; however, the rate of growth of these items outpace the growth of renters' paychecks. What do you suggest renters do to save up to purchase a home when their rent payment is getting closer to matching a mortgage payment?
Today, we receive new home sales in which I think will come in above consensus since the demand for new homes have begun to outpace those previously owned.
Yesterday, Existing Home Sales came in slightly below forecast in part to the ongoing supply issue. As a result, median home prices climbed 7.5% from last February to $202,600. This marks 36 straight months of home price increases as 1.8 million homes is equivalent to 4.6 months of demand.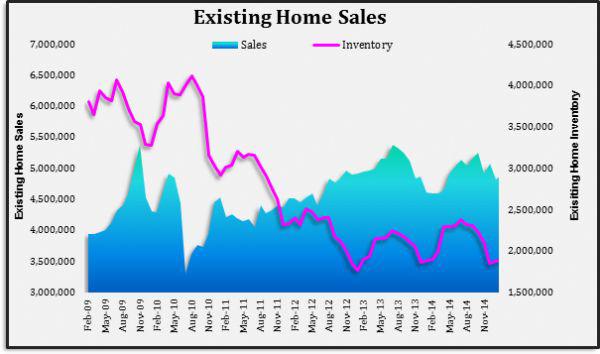 However, another part of the problem has been a lack of demand. In fact, lending standards and mortgage interest rates have plummeted because demand has weakened.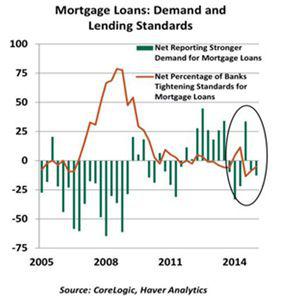 Thus, here's the dilemma for renters: they're pouring more money into a pad they don't intend to own. When the rate of pay increases, mortgages also increase in the same town.
In some places, the difference between pay and rent is even more obscene:
New York rent +50% (last year) - paychecks up +8%
Seattle rents surged 32% - paychecks up 15%
Nashville rents climbed 19% - paychecks up 14%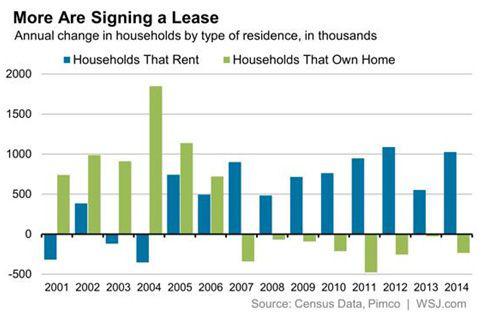 Moreover, I continue to say it's all about ownership from a business, to your home and investments.
Today's Session
Mixed economic symbols out today with Europe's economy growing faster than anticipated; China is still showing signs of strain. The news sent the Euro a little higher, but subsequently the first rise in US CPI (see chart) tilts the scales toward a rate hike sooner than later...but only tilts it slightly.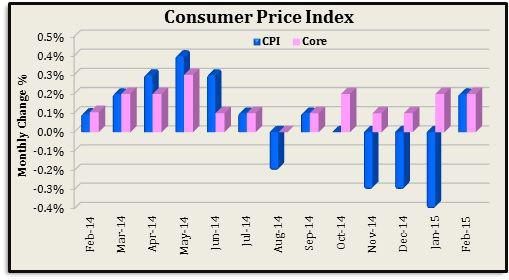 It would be great to see a longer term bounce in Europe coupled with a 6% rate of growth in China, but it's all day to day for the moment.
The Federal Housing Finance Agency (FHFA) reported January results for its purchase focused house price index. On a monthly basis, prices increased by 0.3%, this is quite below the December reading of 0.8% growth and the consensus estimate for +0.5%. On an annual basis, growth also slowed, coming in at +5.1% compared to a prior reading of 5.4%.