I'm expecting a positive trade announcement from USA/China Thursday morning which should create a global equity buying spree.
This QQQ March 29th, 2019 $165 call option contract targets US tech stocks (like Apple) and should go up dramatically on positive trade news tomorrow.

It's a $2,000 investment from a ~$405,000 model portfolio and yesterday I made a very similar trade alert. This brings my total risk to ~1% of my total assets and I stand to potentially double or triple my investment if this trade pays off.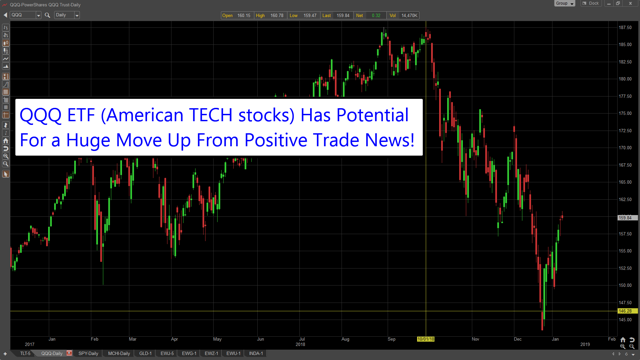 At the same time I've also moved to a 0% equities position, a 40% cash position and hefty 60% bond position as I'm nervous trade talks could break down.
I'm also frightened that a huge round of quantitative tightening due all year will soon outweigh this positive momentum and at a minimum keep equities range bound.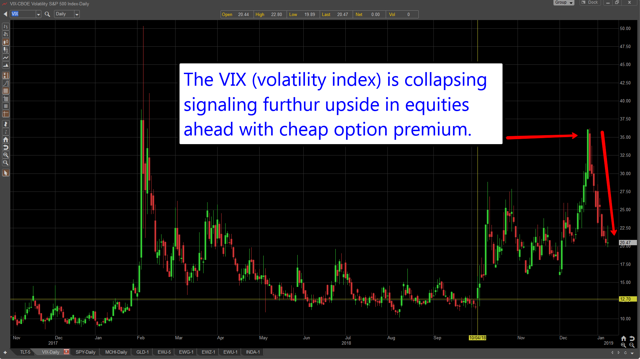 Above is a chart showing that the VIX (volatility index) is crashing which means right now option premium is relatively cheap and now is the time to take risk purchasing options. I expect this to push much lower if there's positive news tomorrow sending markets higher for at-least a few more weeks.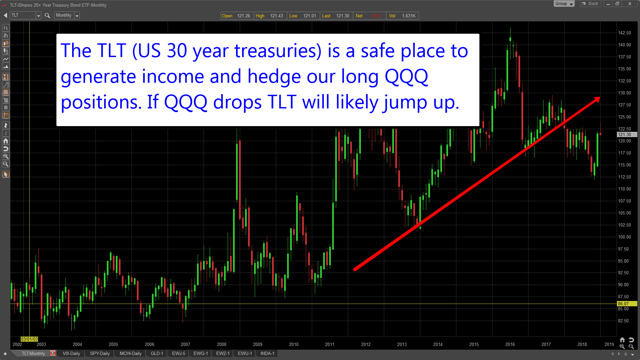 However, I suspect it will be short lived until real progress is made between the two superpowers and any breakdown in negotiations will spell big trouble for equities.
Until then expect to see my portfolio play it safe with the TLT waiting for the next big-dip in equities just like we did December 20th.
This alert was posted 8 hours after it was initially released to our subscribers. To become a subscriber & start your 30-day free trial of Portfolio Builder, visit: https://portfoliobuilder.io
Disclaimer: Trading is risky and you can lose your entire investment. These results are based on a hypothetical model portfolio and not real money trades. This is not financial advice. See full disclaimer here. https://portfoliobuilder.io/disclaimer/