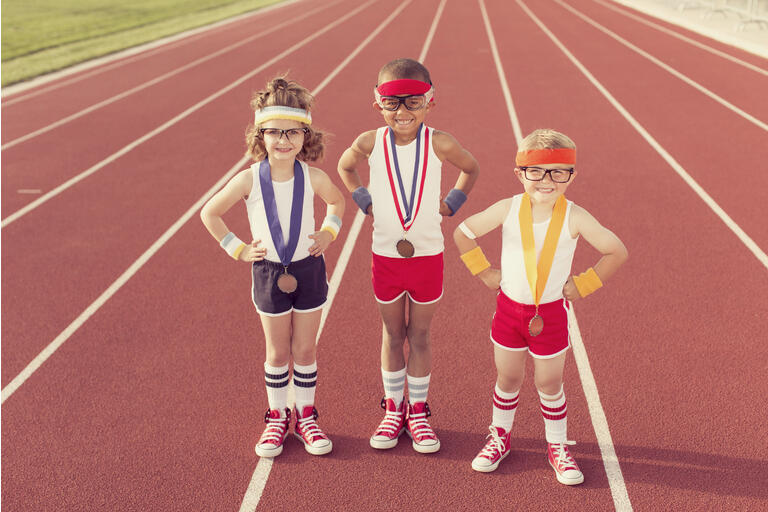 ~ By Tim Murphy, Marketplace Success Manager
As promised last week, with our "Double Down or Diversify" series, we have 13 new ideas for the second half of the 2021 Top Idea Contest. These were collected from July 8 to July 16. Some contributors are just joining the competition, while others are reallocating part/all of their contest capital to their new idea. Those allocations are shared at the bottom of each of the new submissions. To see the updated Real Time Google Tracking sheet with these new ideas, go here. Next week I will update the % allocations in the document.
To begin, I want to highlight the July pick by Ranjit Thomas, CFA, contributor for Stock Scanner. His pick, BioNTech (BNTX), is up 46% since he submitted it on July 9. From Ranjit "I believe as the world continues to get vaccinated, there is substantial upside for BioNTech, the primary owner of what the American media refers to as the Pfizer (PFE) vaccine. For more, read my article here." He has allocated 50% to BNTX and 50% to his original idea, JCTCF.
And here are the remaining 12 new ideas - please note, the first three are from services that launched after the contest started in January. Happy investing!
Green Growth by Enterprising Investors - Canadian Solar (CSIQ)
While many renewable energy stocks are surging, there are large opportunities left. One of these is Canadian Solar. Temporary cost headwinds and the Chinese connection keeps the company sidelined for now. It has a great strategy that diversified away from solar panels. Multiple catalysts can send the share price soaring: guides for 65% revenue growth, retaining solar projects for recurrent cash flows, early-mover on utility-scale energy storage, and a Chinese IPO to unlock cheap capital. The company has a good habit of beating its guidance. To learn more, read my article here.
The EV Supply Chain by Long Term Tips - Lithium Americas (LAC)
Lithium Americas is currently in the process of bringing two lithium mines into production. The smaller of the two is located in Argentina and is being developed in partnership with Chinese lithium giant Ganfeng - expected to begin production mid-2022. Thacker Pass is the larger of the two and, as of now, remains fully owned by LAC. The project is currently in the midst of a bit of turmoil as local Nevada environmentalists aim to put a halt to the mine's construction.
Examining court proceedings, as well as recent support from the current administration, has led me to believe that this will prove to be a non-issue for the company. Much of this outrage came as a result of LAC receiving major permits in record time and this review should remedy such concerns. My opinion is shared by other experts in the field, and my discussions with executives at other Nevada-based lithium miners have yielded similar sentiments.
As the larger of the two mines, and better located, Thacker Pass is more important to LAC's future operations, which is why these concerns have weighed on the company. However, I expect a wave of catalysts to reverse this, starting with a victory in court, followed by the release of a DFS, and finally the announcement of a financing partner - all before the year's end. This article from back in January of 2020 was the last time I covered the company in depth and, despite timeline alterations, the long-term thesis remains sound.
The Value Lab by Valkyrie Trading Society - Treasure ASA (OTCPK:TRSUF)
Treasure ASA is a holding company that is worth almost half ($410m USD) of what it owns, 11% of the Korean shipping and logistics company Hyundai Glovis (worth around $700m USD). Price discovery is clearly limited by ownership structure, where there aren't incentives for buybacks or issue marketing by the vast majority shareholder, the Wilhelmsen family from Norway.
Since they already control and own the vast majority of the holding company (72%) and in turn the Hyundai Glovis stake that it holds, it isn't very worthwhile to buy back cheap shares from a marginal non-controlling shareholder base. Hyundai Glovis is probably going to face a tepid 2021 due to semiconductor constraints on auto production, therefore the price of Treasure which follows Glovis is unlikely to rise much in 2021, but it's very inflation resistant and probably a reasonable longer-term holding. Extremely deep value that can't be ignored, justified by lacking price discovery catalysts. You'll even get a dividend while you wait.
High Yield Investor by Samuel Smith - Universal Insurance Holdings (UVE)
Universal Insurance Holdings operates as an integrated insurance holding company that offers customers a variety of products, including: Homeowner's insurance, Renter's insurance, and Condo unit owner's insurance.
They offer services across the insurance value chain with a focus on the end market. The thesis here is essentially that UVE offers investors an extremely attractive combination of a very strong balance sheet, a high dividend yield that's well covered by cash flows, and an impressive double-digit growth rate. Furthermore, it trades below book value.
The main risk is its hurricane exposure in Florida and surrounding states, but it has mitigated some of that through a strong reinsurance program and also is growing rapidly in other states to diversify away from hurricane-dominated markets.
Given their continued strong revenue growth, improved profitability, and potentially improved risk profile, overall it was a very successful quarter and we expect the stock to appreciate by 50%-plus once they move through hurricane season in the second half of the year. In the meantime, they boast a 5.6% trailing twelve-month dividend yield. To read more, click here.
Allocations - UVE 100% and HRB 0%
Value Investor's Edge by J Mintzmyer - Global Ship Lease (GSL)
For the July 2021 pick, I'm going with Global Ship Lease, which is a leading containership lessor. I published a full-length thesis which reviews why I believe containership lessors are excellent investments at this point. I recommend reading that report here. In the attached report, I picked two top firms, Danaos Corp (DAC) and Global Ship Lease (GSL). Since publication, GSL has completed two different fleet expansion deals and DAC has also grown their fleet through a buyout of their joint venture. I'm still bullish on both companies, but I believe GSL has the best near-term upside at this point.
Ship leasing rates have been at all-time highs for the past six weeks and we're seeing deals extending as far as 4-5 years even though GSL trades at less than 3x expected 2022 earnings. Just the contracted free cash flows alone are higher than the current market capitalization. Additionally, GSL has been raising their dividend payouts, and I expect them to continue to do so over the coming year. I believe there is between 50%-120% upside in GSL stock between July 2021 and early 2022.
Allocations - GSL 60% and GNK 40%
Haggerston BioHealth by Edmund Ingham - Viatris (VTRS)
Viatris is a company I'm excited about for the second half of 2021, and over a 3-5 year period. The company was formed by a merger between generic/biosimilar drug developer Mylan, and Pfizer's Upjohn legacy brands business.
At first glance, VTRS may look as though it has inherited failing legacy brands such as Lyrica and Viagra, and a business in Mylan that has struggled for profitability, but the reinvention of Upjohn / Mylan's business models by an experienced international management team and the sheer size and scale of Viatris' markets means an effective turn-around can be achieved rapidly.
The company is developing biosimilars for drugs which currently achieve combined sales volumes >$225bn, and could therefore become a pharmaceutical of global significance, with sales and R&D networks on a truly global scale. Profitability will not happen overnight, but cash flow already is strong. Forward P/S ratio based on management. guidance is ~1x, which is exceptional, and a dividend paying 25% of FCF is currently yielding ~3%.
The market for generic drugs is growing, and with a market cap of ~$17bn, and forecasting for sales of $17.2 - $17.7bn in FY21, Viatris stock looks significantly undervalued by most traditional measures, and has the size and scale to transform the global biosimilar landscape, capitalizing on patent expiries of e.g. Humira, Eylea, Botox, and Avastin - $45bn of current sales, whilst supported by legacy assets that have years of blockbuster sales remaining.
Allocations - VTRS 45% and CRVS 55%
The Data Driven Investor by Andres Cardenal, CFA - Jumia (JMIA)
Jumia is building a compelling platform for e-commerce, logistics, fintech, and online advertising in Africa. The company is moving away from first-party sales toward a third-party platform, which has a negative impact on reported revenue due to accounting rules. In first-party sales, the company registers the whole sales as revenue, but in third-party sales only the fees are registered. However, this business model is far more profitable, and this is being reflected on expanding gross margins for Jumia.
Jumia is a tremendously risky investment, and there are a lot of things that could go wrong with the company. Not only the risks associated with operating in Africa and potential increases in competitive pressure going forward, but Jumia also is burning cash, so the company may need to continue issuing shares in the future.
That being acknowledged, for a market cap of only $2.5 billion, investors in Jumia are getting access to exponential growth opportunities by riding the digital transformation revolution in Africa. Jumia is highly risky and the investment thesis could take time to play out, but the upside potential is well worth it for a moderately sized position.
Allocations - JMIA 50% and CURI 50%
The Macro Trading Factory by The Macro Teller - SSR Mining (SSRM)
In a recent article, we laid the bullish case for gold and silver miners. One of the main things that scare investors about SSRM is the fact that the company has a large operation in Turkey. We actually view this as (just) another advantage. Their Turkish-related expenses are denominated in a weak currency (compared to the USD) while their revenues are denominated in USD. That adds another layer of extra income, as long as the Turkish Lira remains weak. As for the operating results: SSRM is trading with a forward multiple of only 10x based on estimated EPS for 2022. Revenue grew in Q1 by +122.8% Y/Y and the company is on track to meet its FY guidance ranges.
At AISC of only ~$1k per gold equivalent ounce, and assuming gold price back to $2k inside 2021 (our expectation), SSRM is basically making twice the cost on every ounce of gold they sell. Last but not least, the company started this year to pay a dividend and while this isn't yet something we can guarantee, it's certainly looking as if SSRM could become a DGI story, attracting more investors that didn't consider it at all up till now.
Allocations - SSRM 75% and SILJ 25%
Wheel of Fortune by The Fortune Teller - BioLineRx Ltd. (BLRX)
We recently wrote about BioLineRx Ltd., a small-cap biotech that has all the necessary ingredients: 1) a promising pipeline, with its AGI-134 Phase 1/2a results expected in 2H/21 2) a successful Phase 3 that demonstrates how efficient the addition of Motixafortide in SCM treatment is, and 3) sufficient cash to avoid additional stock offering. The company intends to have a pre-NDA with the FDA during 2H/21 with an NDA submission during 1H/22. We believe that there's an upside potential of 400%-500% here (from $3) over the next 18 months.
Allocations - BLRX 50% and CEQP.PR 50%
Biotech Value Investing by Andy Jones - Zogenix (ZGNX)
My top idea for the second half of 2021 is Zogenix. I went into detail on my thesis in this recent article. In summary, Zogenix has Fintepla on the market for Dravet and is steadily working toward getting it approved for other rare seizure disorders. The initial launch has consistently beaten expectations, yet the stock has consistently traded down, hovering around 52-week lows presently. Fintepla has a strong chance of achieving blockbuster sales, and Zogenix is in late-stage trials for its next therapy, MT-1621, too. A competitor in this same rare epilepsy space, GW Pharma, was recently acquired for about $7 billion which makes Zogenix's current ~$1 billion market cap look very cheap.
Allocations - ZGNX 75% and KPTI 25%
The Natural Resources Hub by Laurentian Research - Diversified Energy Company (OTCQX:DECPF)
In the oil and gas patch, Diversified Energy Company exemplifies the high-potential, low-risk hidden gems that I have been pitching to The Natural Resources Hub members. A stock Peter Lynch would love, Diversified pretty much has to itself the "boring" niche of acquiring and producing from old natural gas wells that nobody else wants.
Thanks to its unique and financially conservative business model, the company has been able to post peer-crushing profits in good or bad times. Acquisitions with no competing bidders around resulted in years of value-additive growth.
Diversified recently entered the Gulf Coast region, thus ushering in a new chapter of explosive growth. There, it already announced three acquisitions within two short months, growing production by 38% and EBITDA by 39%, with two of the three deals done in JV with Oaktree Capital. With some $1.7 billion of ammunition between the JV partners to fund additional transactions, I expect growth to continue at a good clip in the foreseeable future.
The sweetest thing about this company is it's still under the radar. An investor is being paid well-covered, >10%-yielding dividends to wait for the market to wake up to this multi-year compounding prospect.
Allocations - DECPF 20% and EEYMF 80%
Away From The Herd by ANG Traders - VanEck Vectors Rare Earth/Strategic Metals ETF (REMX)
Societies and economies are human constructs, and as such, humans can change the way they are organized. There's a paradigm shift away from the denial of the very existence of society and the "common good." This shift will increase spending on long-suffering infrastructure (common good) and will unleash growth not seen since the post-WWII era, and a multi-year bull market that most investors will find hard to believe. QCLN and REMX are our most important plays to take advantage of the green energy infrastructure investments that the Biden administration will be making on behalf of the "common good." Read my article here.
Allocations - REMX 50% and QCLN 50%.